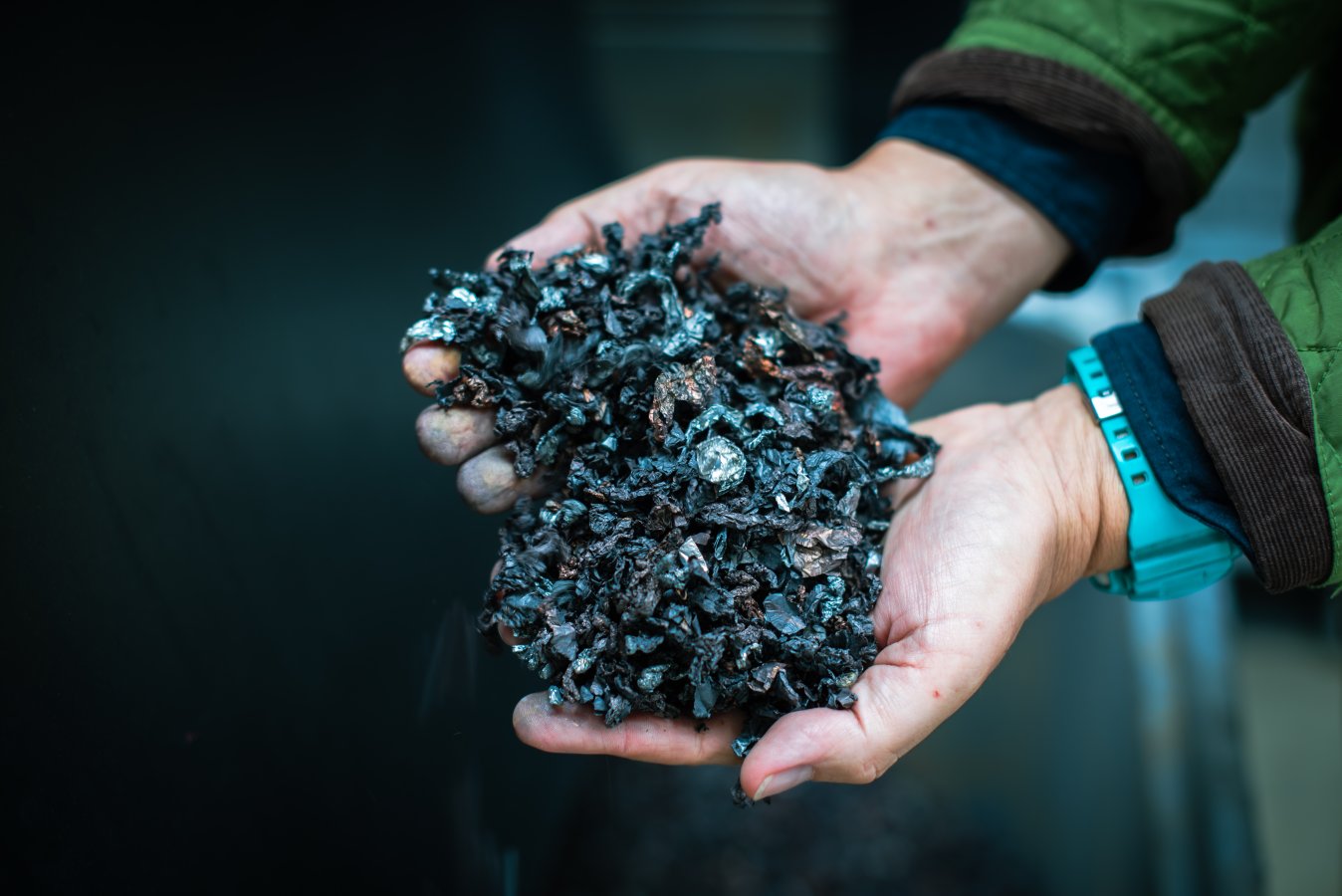 Your used batteries in good hands: this is how Accurec recycles them
Are you sometimes curious about what happens to your used batteries after they are collected by Bebat? If sustainability is an important value for your business, then of course you want to be sure that recycling takes place in the best possible way.
That's why we asked one of our recycling partners to take you behind the scenes of the recycling process. Managing Director Reiner Sojka explains the innovative recycling process and the challenges facing Accurec.
Recycling means innovation
Bebat collects, Sortbat sorts, and then the lithium-ion and nickel-cadmium batteries leave for Germany. That's where the state-of-the-art recycling facility of Accurec is located.
Reiner Sojka says: "We started recycling batteries here about 25 years ago. But much has changed in the meantime. The composition of batteries is becoming increasingly complex, so there is a growing need for innovative technology to recover as much raw material as possible."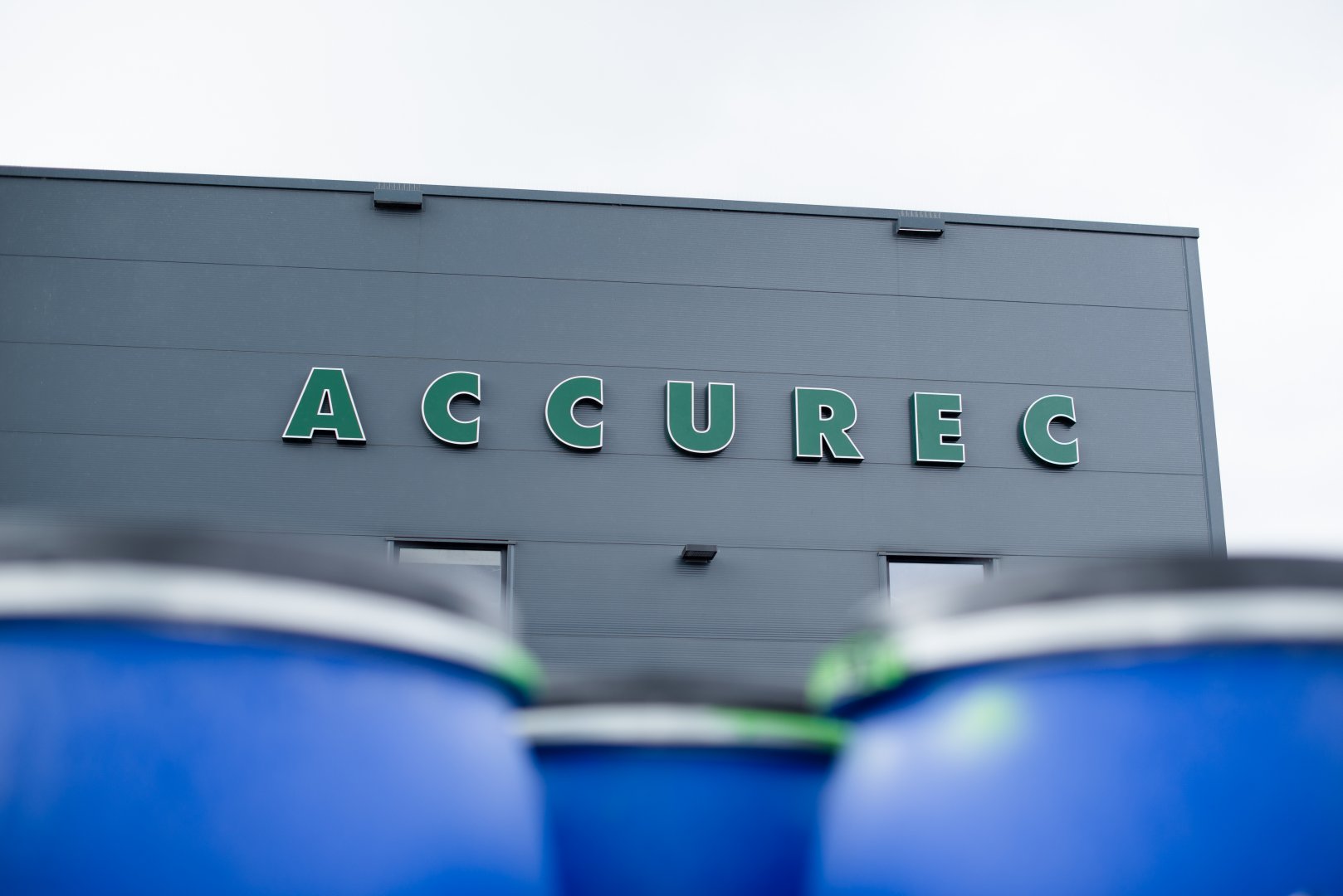 Recycling batteries is therefore increasingly synonymous with innovation. A recycling company like Accurec must continue to develop its technology in order to remain efficient, economical and environmentally friendly.
© Felicia Weyhe
Accurec is a truly green company. Not only because it recycles batteries, but also because of the way it does so. One of the first things to notice about the recycling process is that zero harmful emissions are released due to the ground-breaking technology.
Reiner: "The nickel-cadmium and lithium-ion batteries go into a vessel in full vacuum condition, so there are no emissions during the process." This is important for the environment, but also for the health and safety of employees. Contact with chemical substances from the batteries is thus kept to a minimum.
Increasingly stringent standards from Europe
Today, recycling companies are faced with increasingly stringent standards imposed by the European Union.
These decisions from higher up present a tough challenge for a company like Accurec, because a lithium-ion battery has a very complex composition. "The more powerful the battery, the more complex the composition," says Reiner.
It is thus becoming clear that the pressure is increasing on European companies to look for new ways to recycle lithium and other raw materials from batteries. Because of all the new applications for lithium-ion batteries (such as electric vehicles, home batteries, energy storage, etc.), a large flow of waste batteries is expected. In addition, the European Union wants to become less and less dependent on imports for the production of new batteries, so we have to find ways to 'mine' the necessary raw materials from our own circulation of end-of-life batteries.
A recycling company like Accurec must therefore continue to look for better, more efficient and, at the same time, economically viable solutions. This is only possible with a mindset of continuing to innovate in technology, in a constant search for better solutions.
Reiner Sojka: "At Accurec we are real technology freaks. Recycling is a sustainable idea in itself, but how you recycle makes all the difference. That is why most of our investment goes into research and technological development."
Reiner Sojka: "We have recently invested 8 million euros. 4 million went into expanding our buildings to double our capacity. In addition, we freed up 4 million for optimising the recycling process of lithium batteries. With the investment in new state-of-the-art machines, we can significantly increase the recycling efficiency and also recover lithium. Something nobody was doing until now, because it was too complex and too expensive."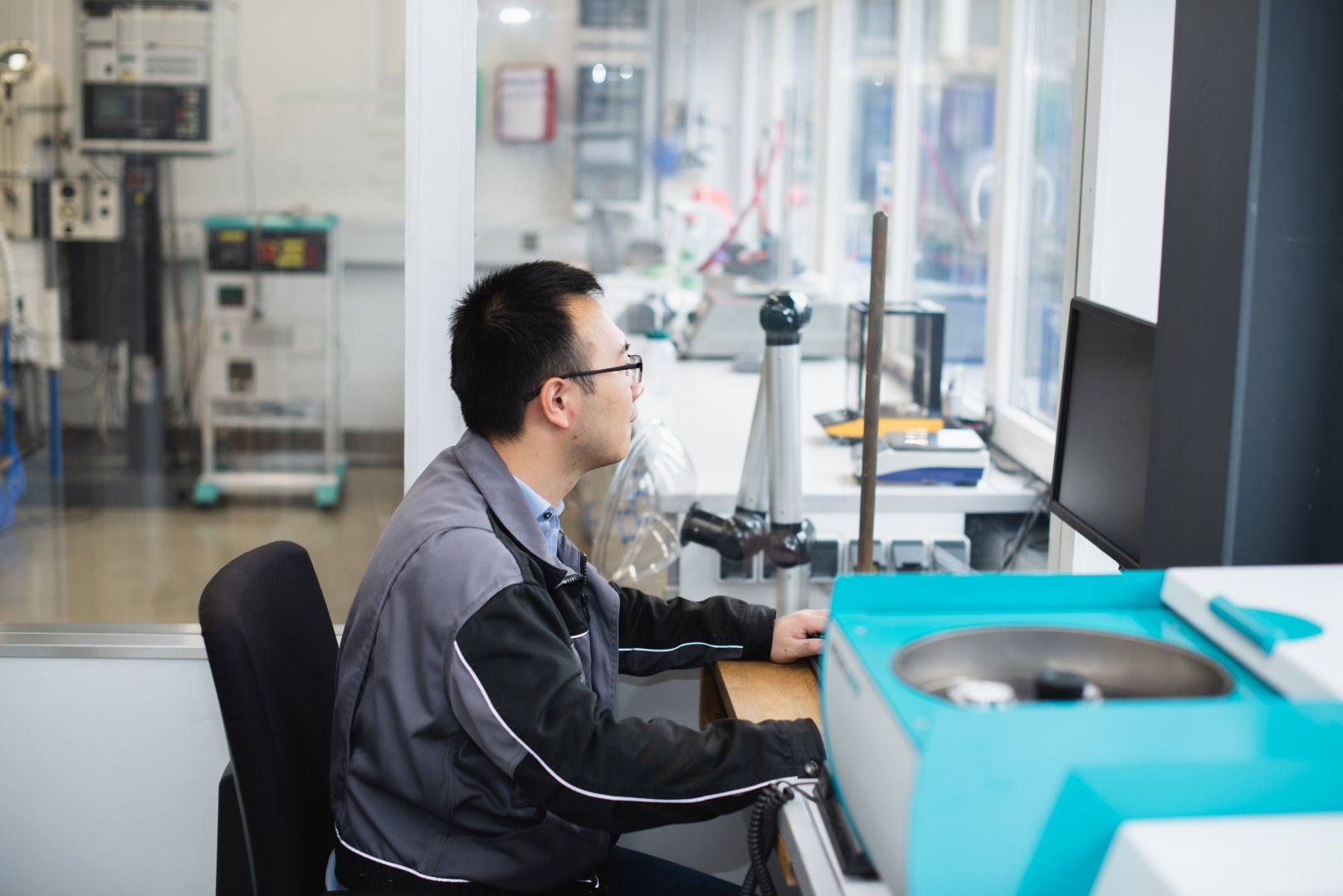 Accurec's recycling process
At Bebat we have our own sorting company: Sortbat. There, the collected batteries are first sorted. However, when the batteries subsequently arrive at Accurec, they still contain impurities, like non-NiCd batteries in the fraction NiCd and non-Li-ion in the fraction Li-ion. It is important that the raw materials are completely clean to get clean recycling products.
These are the steps needed for recycling lithium-ion and nickel-cadmium batteries.
Recycling li-ion
Sorting: impurities are removed and the batteries are divided into subtypes if necessary.
Pyrolysis: plastic and volatile components such as electrolyte are removed in a 600 °C furnace.
Shredding of the pyrolytised batteries and separation into non-ferrous and ferrous fractions: Cu/Al fraction (electrode foils), Fe fraction (battery casing), Ni/Co/Cu fraction (active mass or 'black mass').
The fractions then go to other metallurgical plants for final refinement into pure raw materials: Fe, Al, Co, Cu and Ni.  
Recycling NiCd 
Sorting: impurities are removed and the batteries are divided into subtypes if necessary.
Mechanical pre-treatment to remove the outer plastic casing.
Treatment in vacuum induction furnace with extraction of cadmium and other organic substances. 
Accurec already achieves good recycling-efficiencies, and thanks to technological innovation these will continue to improve.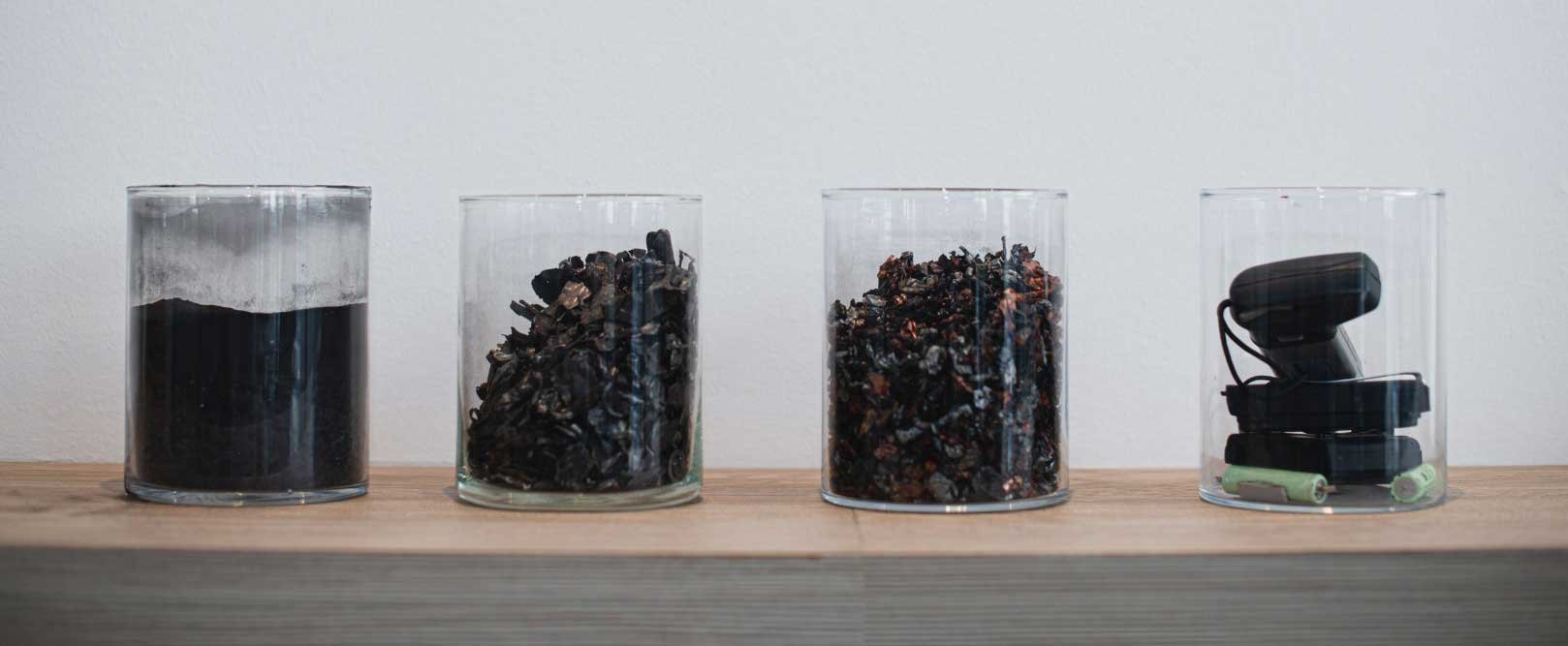 Accurec & Bebat
It is no secret that Belgium ranks first compared to the rest of Europe in terms of battery collection and awareness. Reiner Sojka attributes this to the way our country is organised:
"Unlike in many other countries, the focus in Belgium is on the environmental targets and not on competition. There is one company that takes on the recycling of batteries (Bebat), which sets the bar high and allows for substantial investment. That is exactly why Bebat can roll out the right system that really delivers results. For us, as a recycling company, that is a great way to work together." 
The future of battery recycling
Battery recycling plays a crucial role in greening the transport sector and the way we use energy. This puts a lot of pressure on recycling companies, but Reiner foresees a positive future:
"I believe that with combined efforts we can meet the growing demand for recycled raw materials. Bebat brings us as many batteries as possible, and at Accurec we continue to invest in better systems and better technology. We are undoubtedly facing an unprecedented challenge, but we are ready for it!"