Batteries that can be collected safely at school
AA-battery
You probably know me already. You can for example find me in the remote controls of your TV. I can safely be collected at schools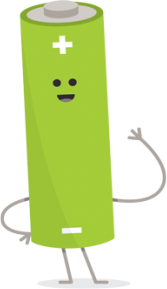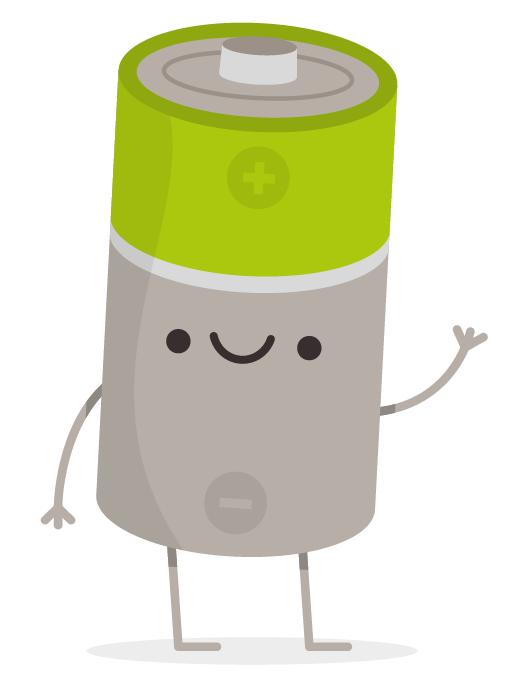 C-battery
I'm a powerful battery, but you don't see me very often. If you find me, I'll probably be in toys. You can safely collect me at school.
D-battery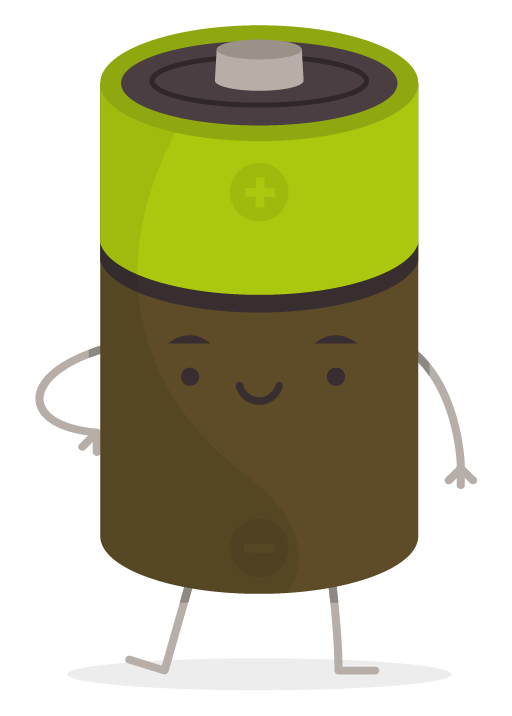 They sometimes call me the 'big brother' of the C-battery. You can for example find me in large flashlights. Feel free to bring me to a collection point at school.
Button or coin cell
My + and - pole lie very close to each other, thanks to my slim figure, and because of this, I can easily short-circuit in combination with some other batteries. To make sure this doesn't happen, it is wise to stick my on a piece of tape along with my peers. You can collect me at school in small amounts.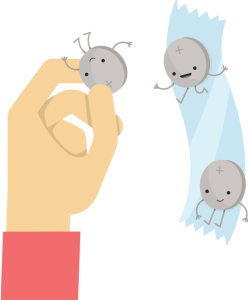 9 Volts battery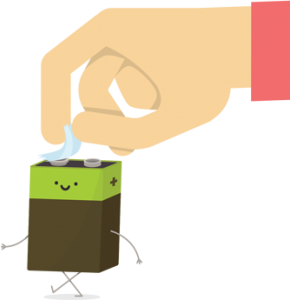 You can recognise me by my excellent poles. I can for example be found in the remote control of tele guided cars or in the remote control of a garage door. Sometimes I dare to short-circuit with a button cell. Don't give me the opportunity to do so, and precautionary tape off my 'antennas'. This way, you can also safely collect me at school.