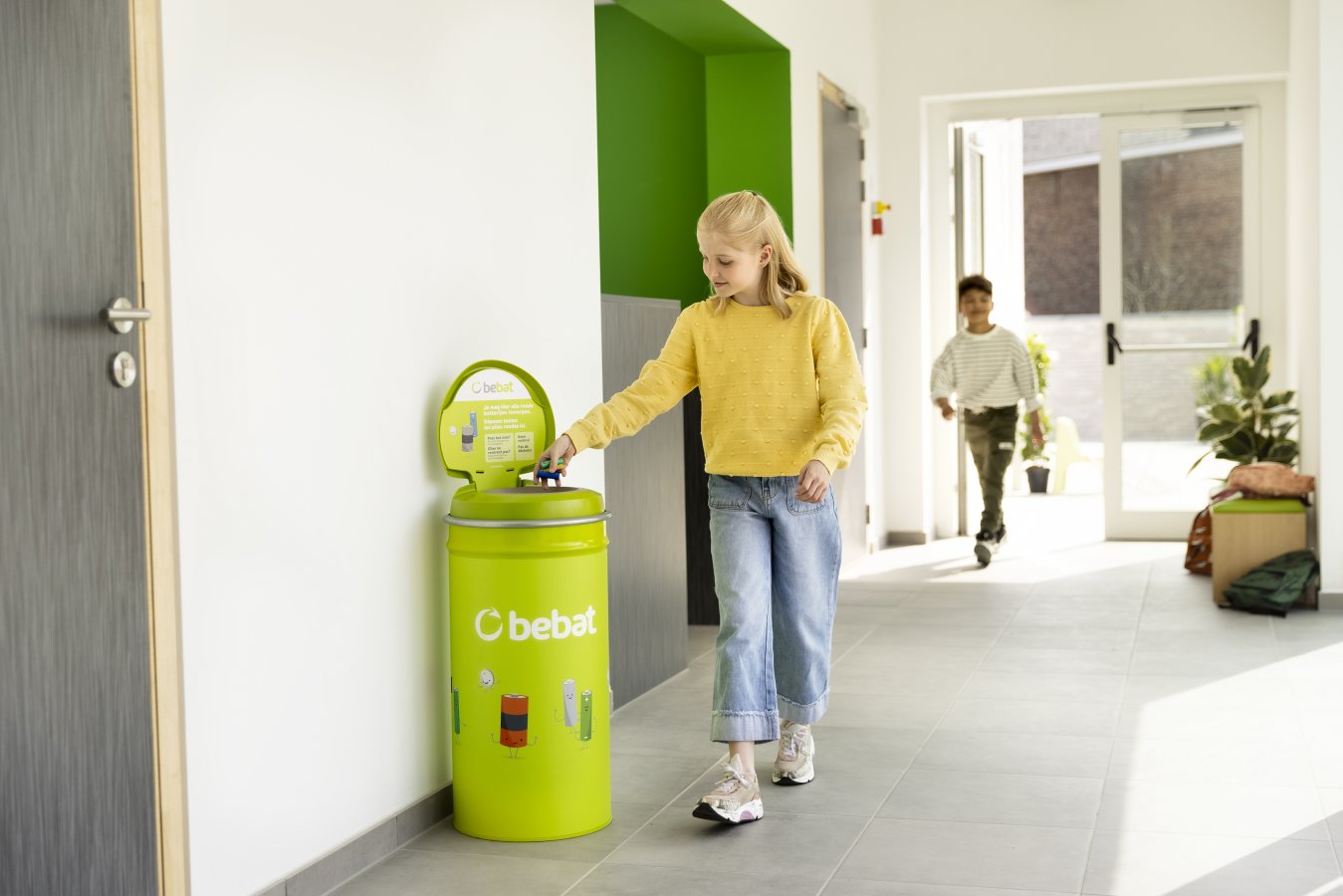 Collecting Batteries at School: 4 Tips
Schools can also serve as a collection point for used batteries. Bebat provides the necessary equipment and support, free of charge. We have developed the school programme for that purpose.
Collecting used batteries makes pupils, teachers and parents aware of the importance of recycling. Your school will be awarded 1 point for every kilogram of collected batteries. You can exchange the points for interesting educational materials. Discover the full range on offer at our webshop. You will even find some fun outings and bus trips!
How to go about collecting batteries at school?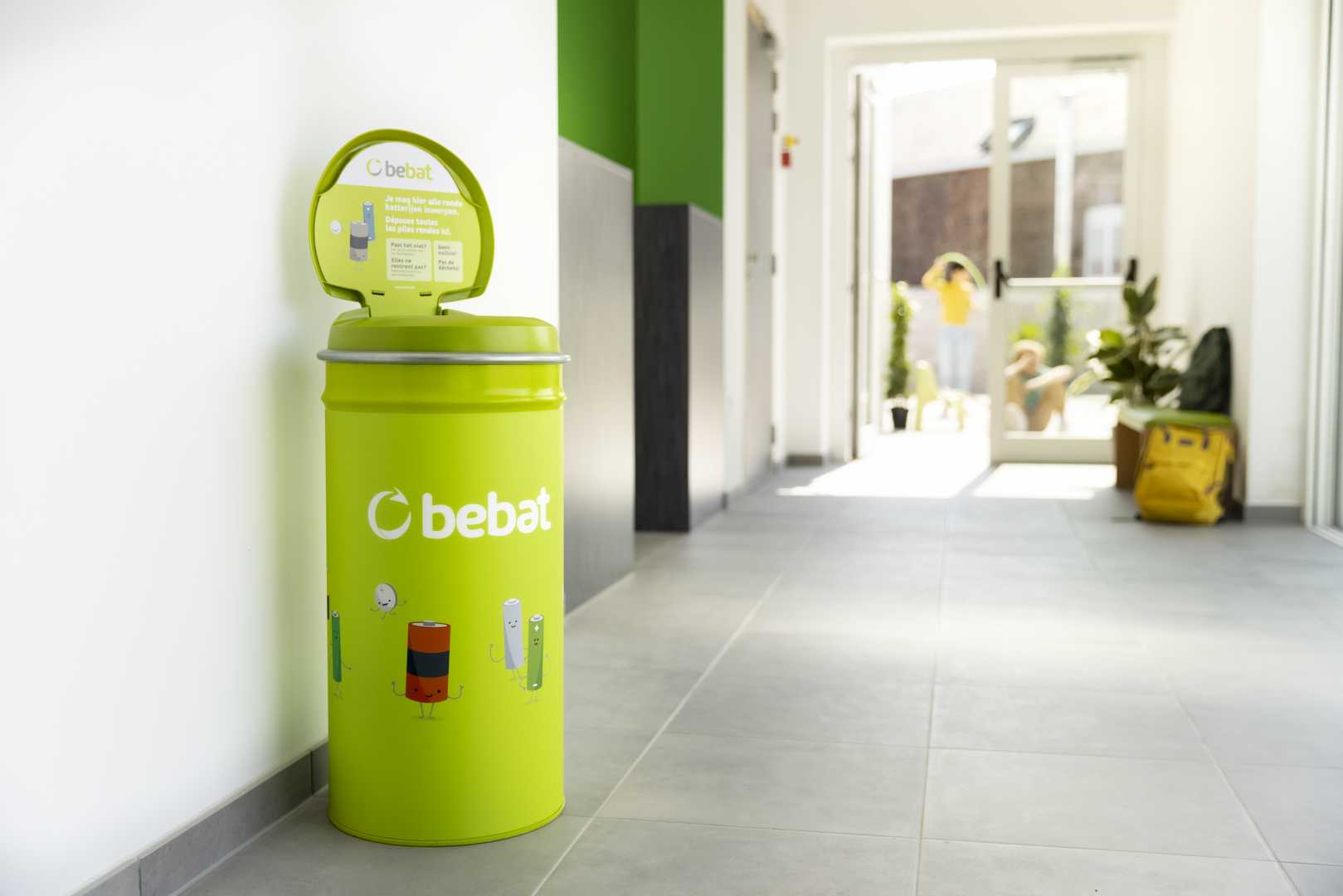 Tip 1 – put the Bebat drum in a good spot
The cheerful green collection drums that Bebat brings to your school are best placed in a highly visible spot. That makes collecting batteries easy and there is social control.
Tip 2 – collect used batteries correctly
Not every kind of battery can be collected at school. Only small home-and-garden variety batteries that are smaller than your hand can go in the collection drums in school. In our educational download centre (available in Dutch and French) you can find a fun poster that guides you along the way.
Tip 3 – the Bebat drum is not a rubbish bin
Children learn to sort rubbish: household waste goes in the rubbish bin, batteries in the green Bebat drum.
Tip 4 – create good habits
Some schools have a specific battery day, for example, every Wednesday. On that day, parents and children can bring in their batteries and throw them in the drum. A good habit!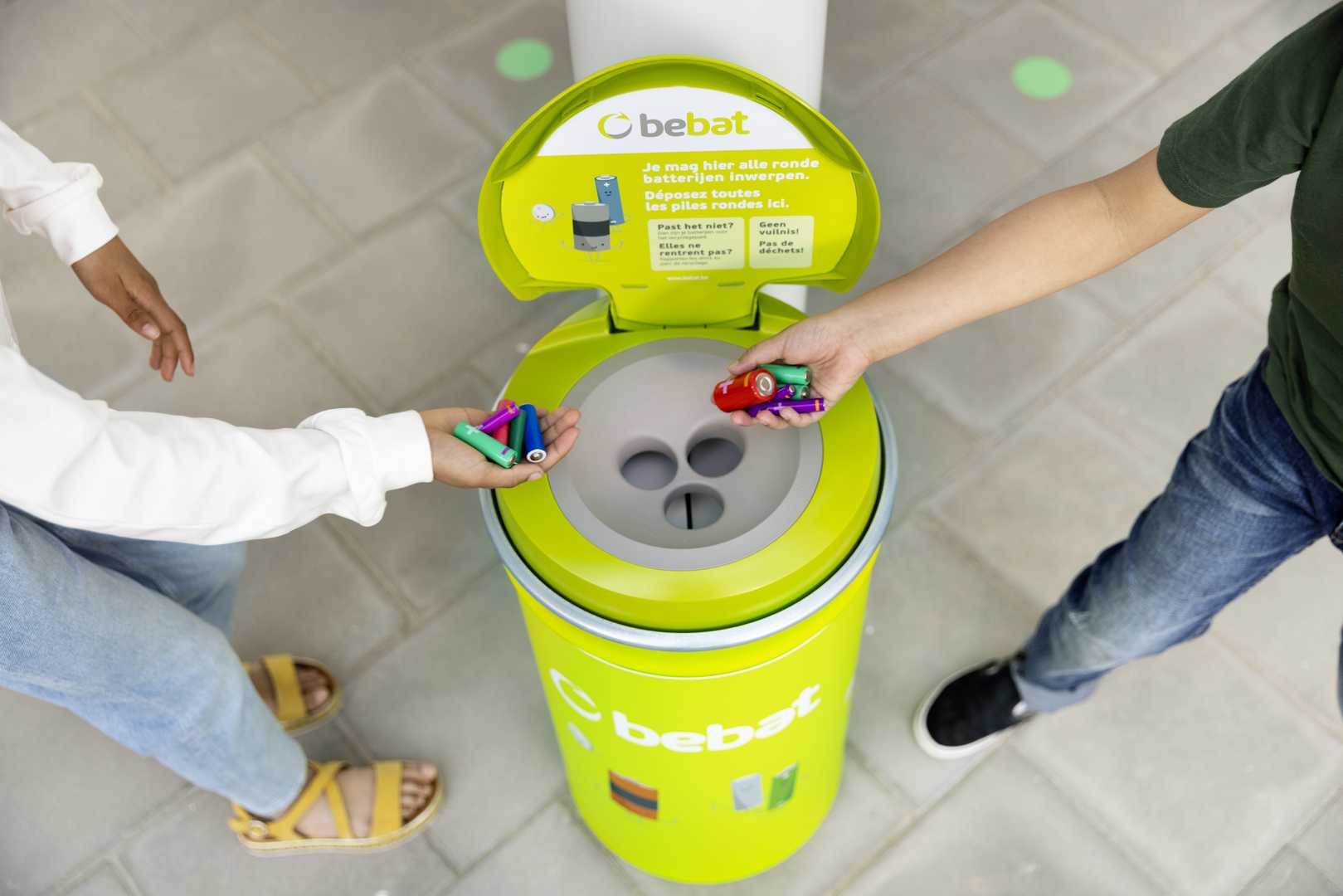 Collecting batteries makes your school earn points!
When your drums are full, Bebat receives an automatic notification (thanks to the smart telemetric cover), and one of our drivers will come to pick them up free of charge. Every time a drum is collected, Bebat weighs it and awards your school points. 
The points earned can be exchanged for interesting educational materials, outings and even bus transport. Read everything about it in this article.
Would you also like your school to become a Bebat collection point? Here you will find all the information you need.