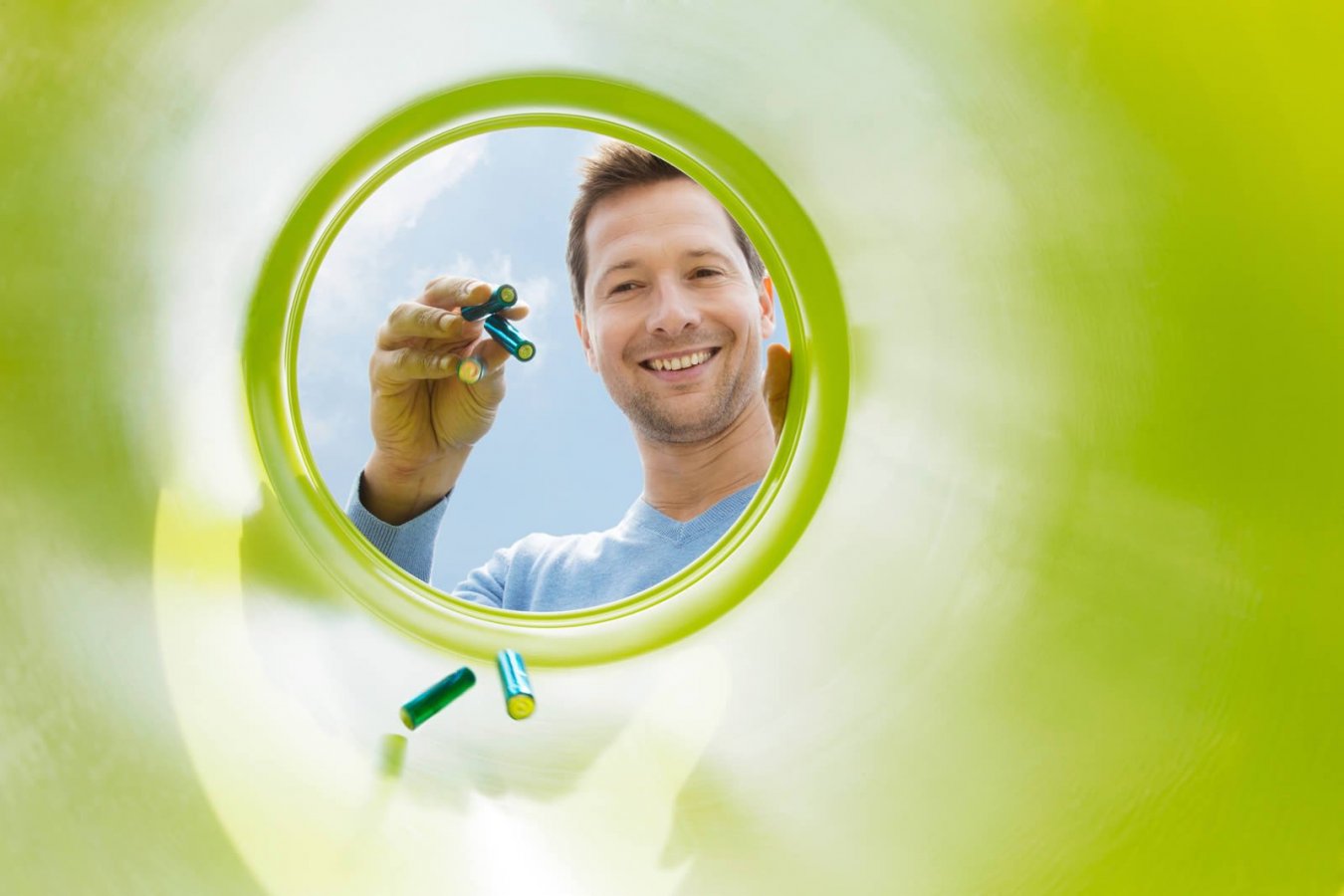 Where can I take used batteries?
A calculator, the fire alarm on the ceiling, a laptop, your e-bike, board games with sound or light, the remote control of your automatic gate... They are all powered by a small, large, round or flat battery. At some point - in the near or more distant future - those old batteries will be totally used and no longer serve any purpose. What exactly should you do with them and where can you take used batteries? Find out in this article.
Why can't batteries just go in the waste bin?
Old batteries must be brought in and recycled. It's highly detrimental to people and nature if batteries simply disappear into the regular rubbish bag and get incinerated like other household waste. 
 
Batteries fall under SHW (= small hazardous waste) and must therefore be collected separately. This is because they contain numerous chemicals and metals (link in dutch) that need to be handled with care. Bebat sorts them according to chemical family, so that they can be processed and recycled in the right way. This gives the raw materials a second life (link in dutch) and creates a closed circuit. It's a small effort for you, but it has a huge impact on nature!
What should I do with used batteries at home?
An average family has 134 batteries at home, of which 31 are used. The best way to collect them? Put a collection cube for used batteries in the kitchen, garage or storage room. 
 
Do you easily lose sight of this box or do you always remember too late to return your empty batteries? Then read this blog post with plenty of fun tips.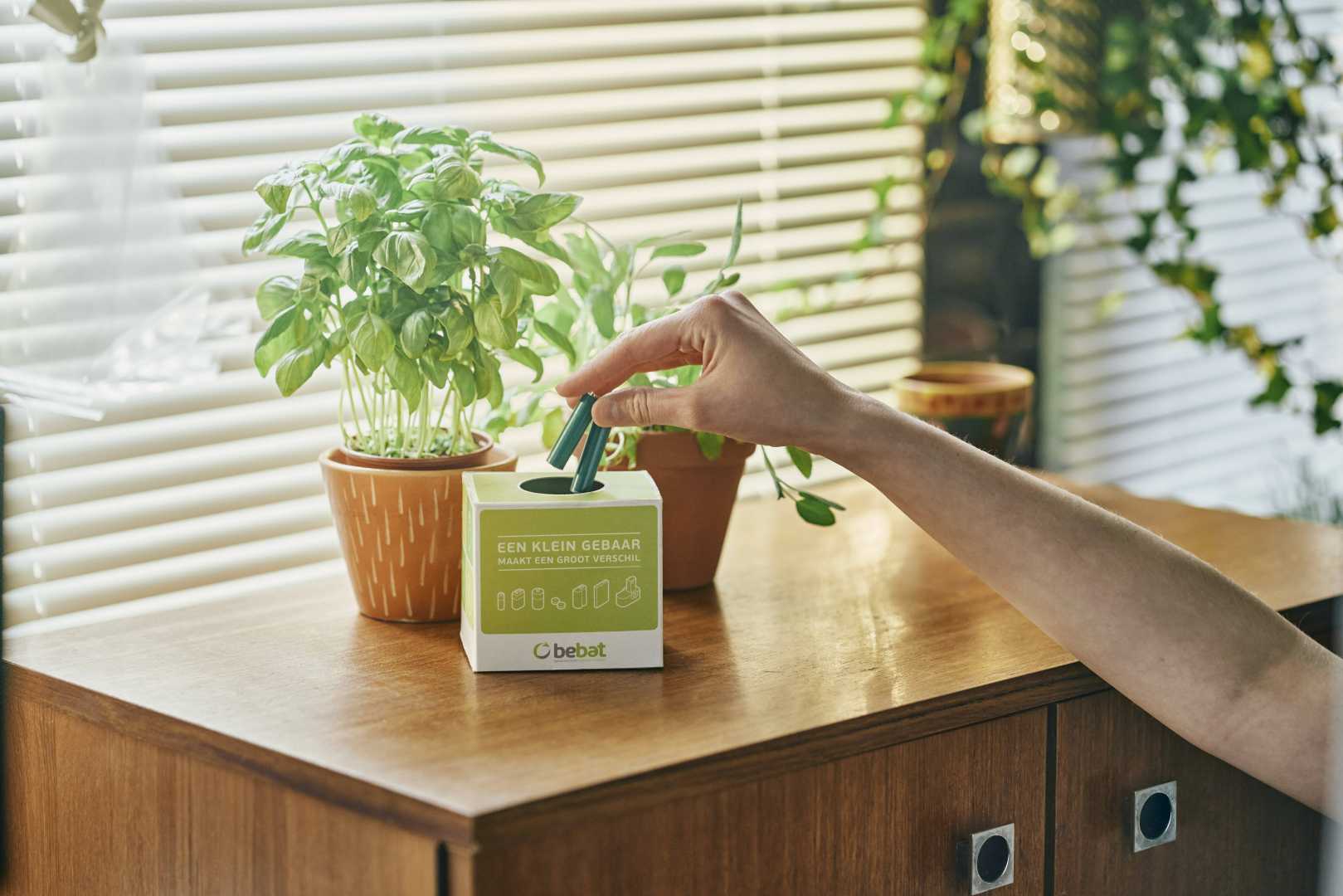 Where can I take my old batteries?
Bebat has no less than 24,000 collection points in Belgium. This means that there are more Bebat collection points in Belgium than ATMs. Thanks to our partnership with Recupel, some of these collection points have become a genuine 'RecyclePunt' where you can take used batteries, broken light bulbs and small defective electrical appliances.
Should you take any precautions before leaving the batteries in the collection unit? For the sake of safety, it's better to cover the contact points of your batteries with a piece of tape to prevent short circuits before disposing of them at the collection point. With a large battery, such as your car battery or the battery of your e-bike, you can go to the recycling centre, your car dealer or your bicycle dealer.
What happens to the used batteries after that?
Bebat collects all used batteries from the collection points. All used batteries in Belgium end up in the Bebat sorting centre in Tienen for recycling. 
 
After several sorting rounds (both manual and mechanical), a separate recycling process follows for each type of battery. Every day, 500,000 batteries roll over the sorting belts. Not bad, if you ask us. 
 
Curious about the entire sorting process? We wrote everything down in a conveniently arranged blog post. Read it here.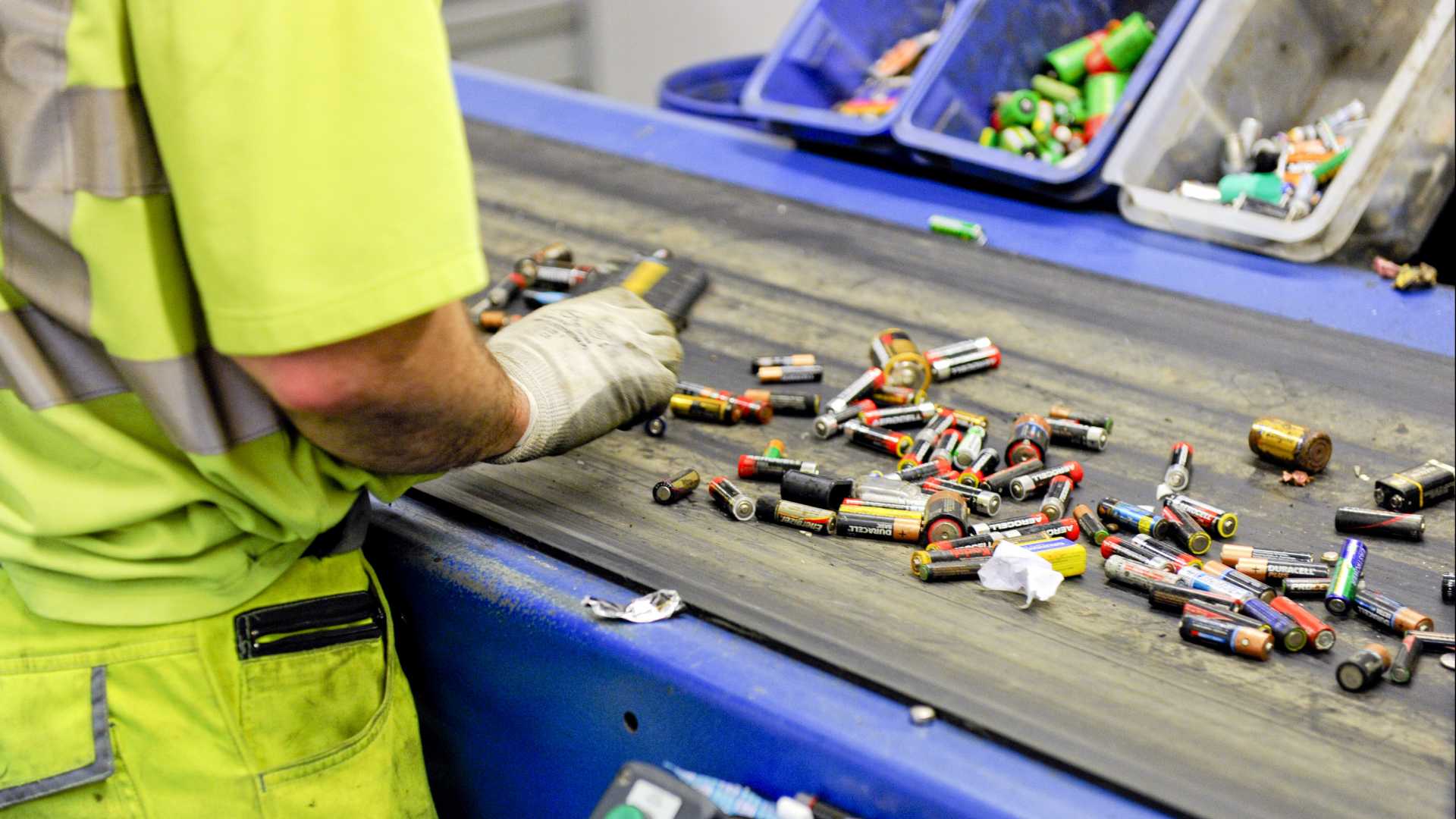 Do you still need an extra push?
Download the app Recycle!, which Bebat manages together with Fost Plus. Thanks to this app, you always have the waste collection rounds and the nearest collection points at hand. You can also read the sorting rules again if you are not sure where to take what waste for proper recycling.
Do you regularly take your used batteries to a collection point? Find your collection point here!