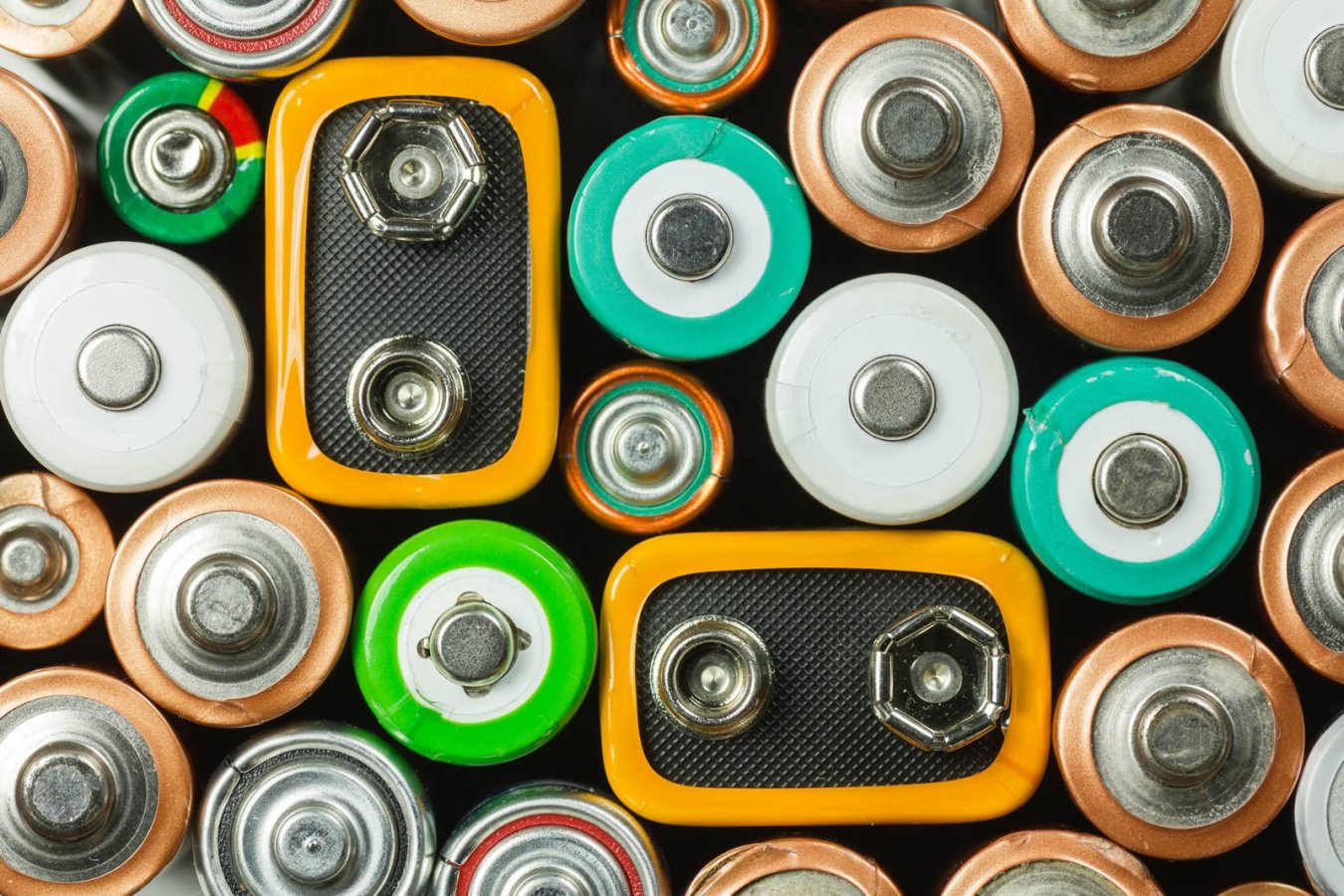 Are You Always Forgetting to Return Your Used Batteries? With These 4 Tips, You Will Never Forget.
Everyone probably knows the feeling. You walk into a supermarket or drive past the gate of a recycling centre and see it standing there: Bebat's green collection box. Darn, forgot the used batteries again. Don't worry, it won't happen again once you have read this blog post.
An average household has 134 batteries at home, of which 31 are discarded. Could this be the case at your house as well? Bebat would like to give those batteries a new life. The only thing you need to do is find a collection point in your neighbourhood. There is a good chance that you don't have far to go at all, since there are at least 24,000 collection points.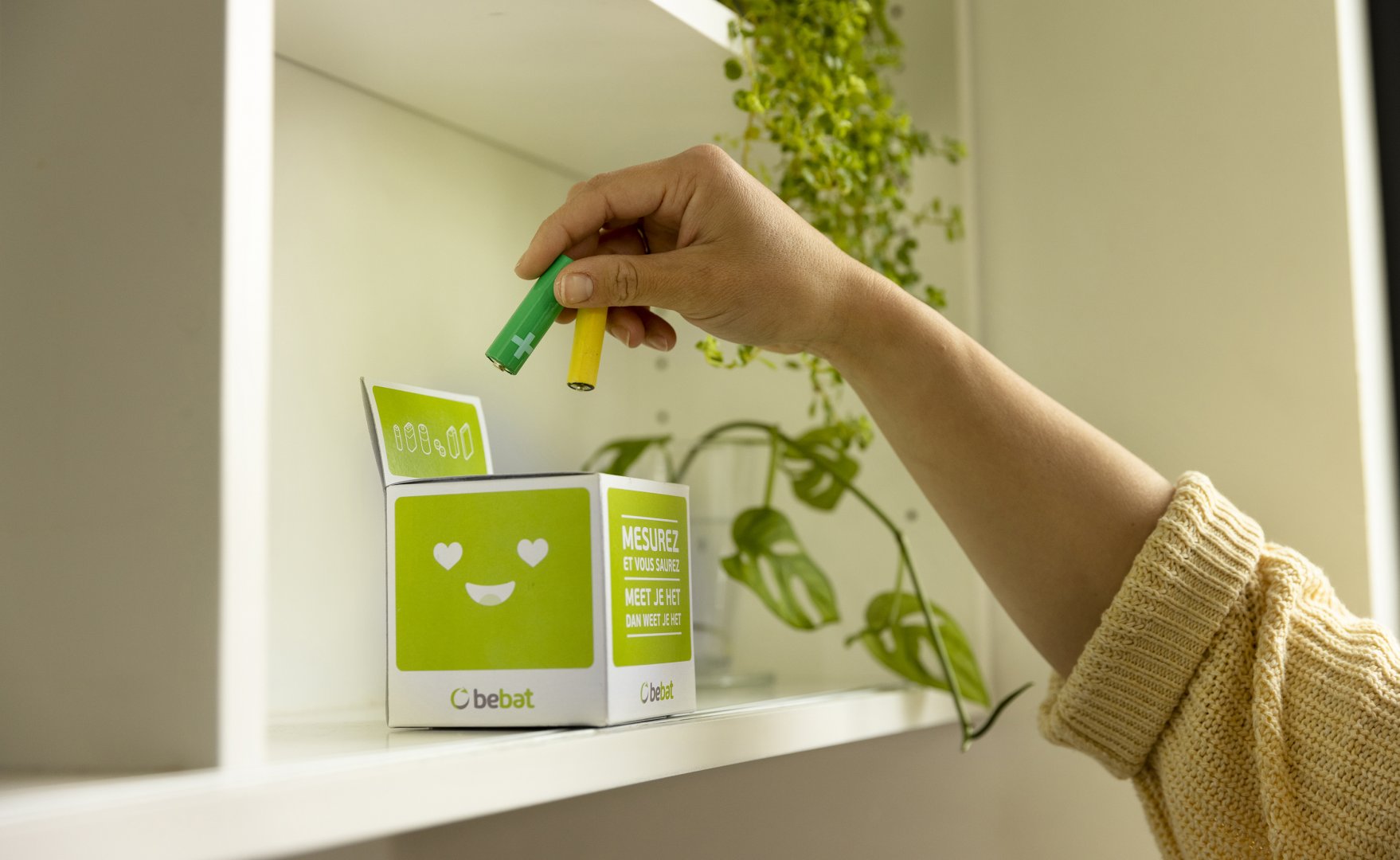 1. Put your battery collection cube in a prominent place
A cube on your shelves in the garage or storage area or somewhere at the back of a kitchen cabinet is not very visible. Give your battery cube the attention it deserves. Choose a spot that you pass by regularly and that easily catches your eye. But with time, you will not really notice it any more either. The ultimate solution? Be creative, or get your kids to make your collection cube pop.
A few options:
Choose a striking colour - fluorescent yellow, for example - and paint the cube this bright shade.
Get out your Christmas decorations, choose a shiny garland and attach it to the cube. Not only will the box catch your eye, but it will also bring a smile on your face.
With your children, transform an old shoebox into a veritable battery monster. Need inspiration?
The ultimate solution? Be creative, or get your kids to make your collection cube pop - figuratively, of course.
2. Link the collection to your daily habits
There are a lot of things you do every day/week/month without really stopping to think about them. The trick is to make battery collection into such an activity. Make a link between your ordinary tasks and returning your old batteries.
Do you go to the supermarket every week and take along a folding crate to carry the groceries? Stick a post-it or a noticeable sticker on the folding crate with the message "Hey, you, aren't you forgetting any used batteries?"
Do you start each new season with a visit to the recycling centre? The first time, make a list of all the things you have to recycle (plastics, tins, cartons, glass, paper ... and batteries) and then use that checklist each time.
Which product do you usually buy once every couple of months? Think, for example, of salt, pepper, detergent ... and link that with returning your used batteries. 'Oh, we're out of salt! And are there any used batteries I need to return?'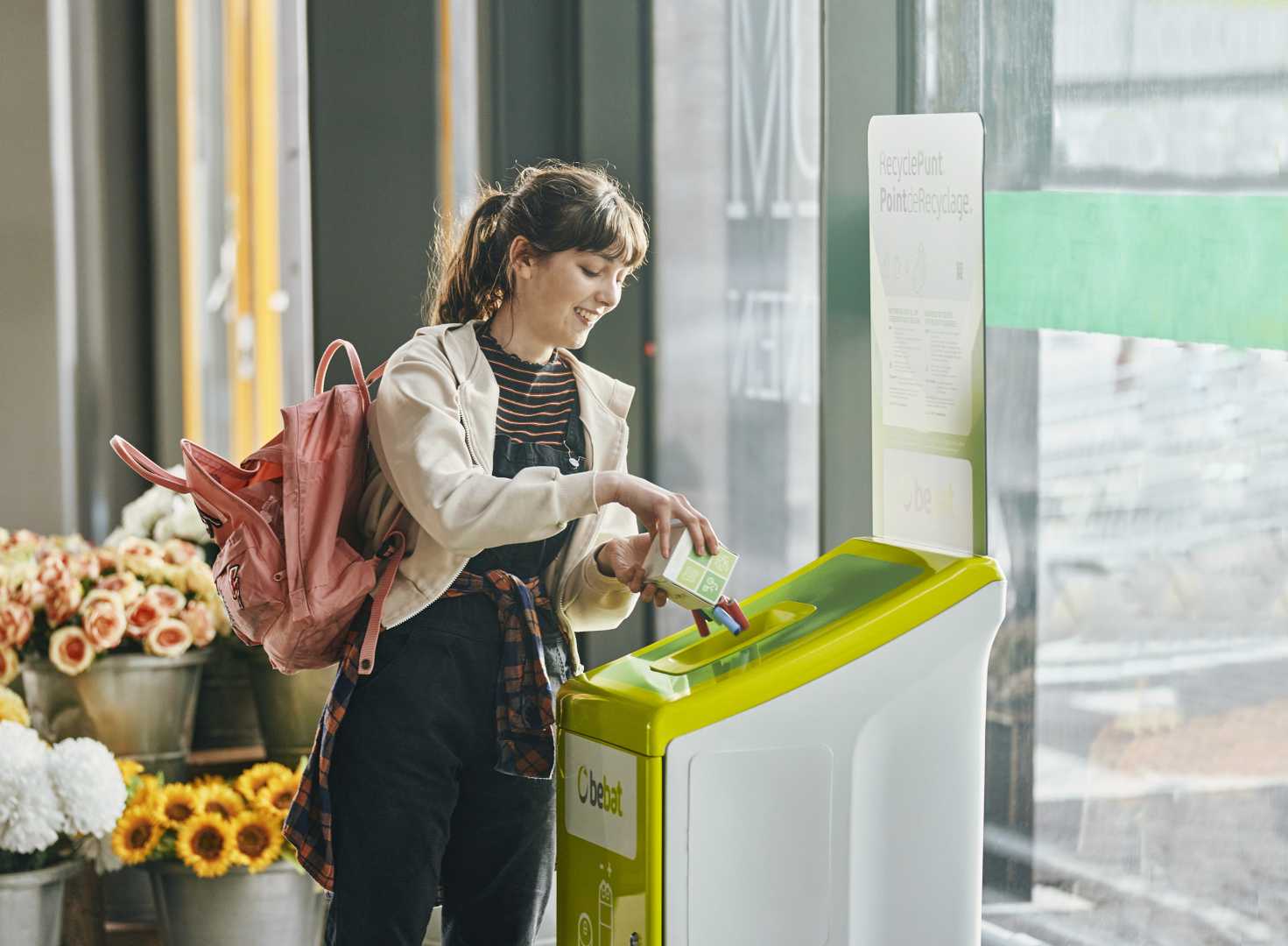 Make a link between ordinary tasks and returning your used batteries.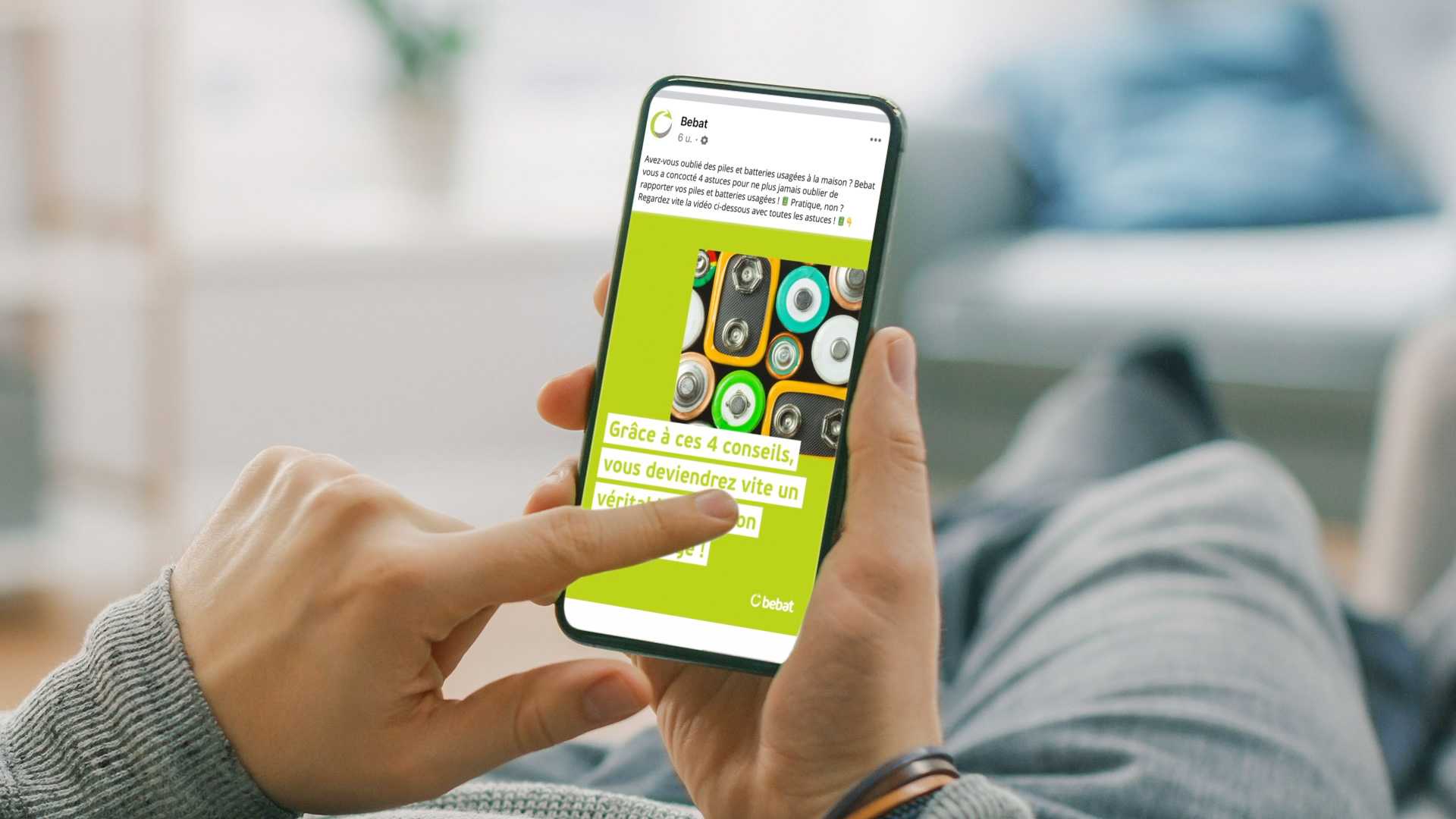 We always have our smartphone at hand. So why not set a reminder or appointment to remind yourself to return your used batteries?
4. Turn it into a competition
Life is serious enough, so a little game here and there is more than welcome. Turn battery collection into a competition with your family members. Whoever returns batteries will be excused from the washing up that week, or he or she can choose the takeaway meal or get an extra dessert.