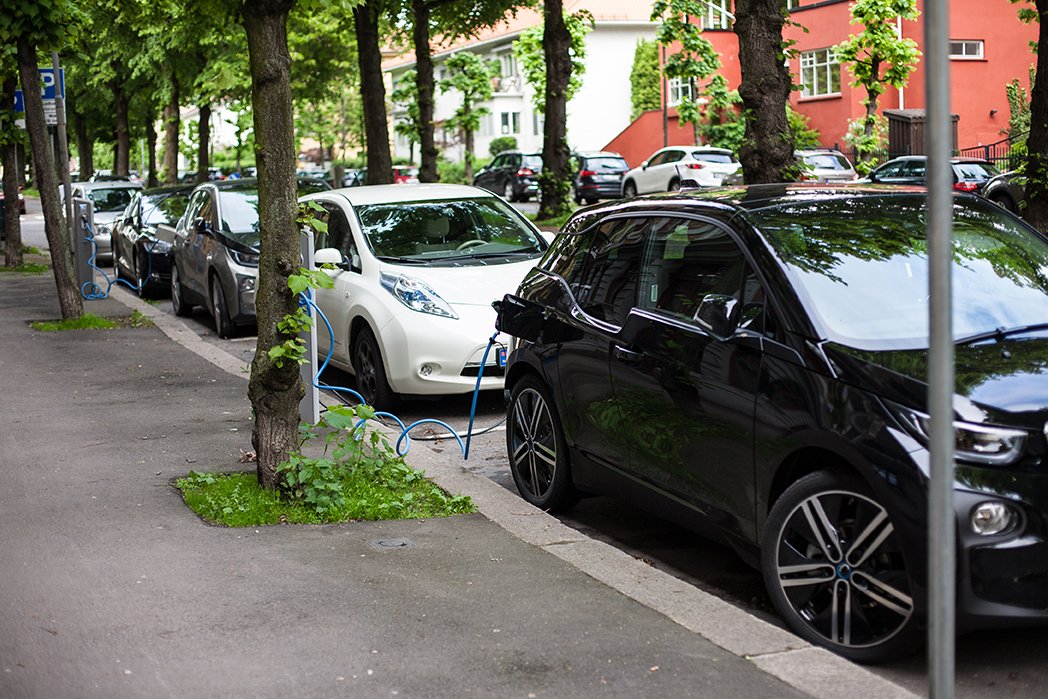 Travelling by electric car: Bebat answers all your questions.
Suitcases in the boot, some games on the back seat for the kids, drinks and snacks in the cool bag... loading the car is not an issue, but what about charging it? Travelling by electric car can be quite nerve-racking. Will you find enough charging points along the way? Won't the recharging stops make your travel time too long? How much does charging abroad cost?
Bebat will answer all your questions, so you can travel in your electric car with peace of mind.
Are there enough charging stations abroad?

Is charging abroad more expensive than in Belgium?

How much charging time should I add to my travel time?

How do I find fast charging stations abroad?

How do I drive as far as possible on a full battery?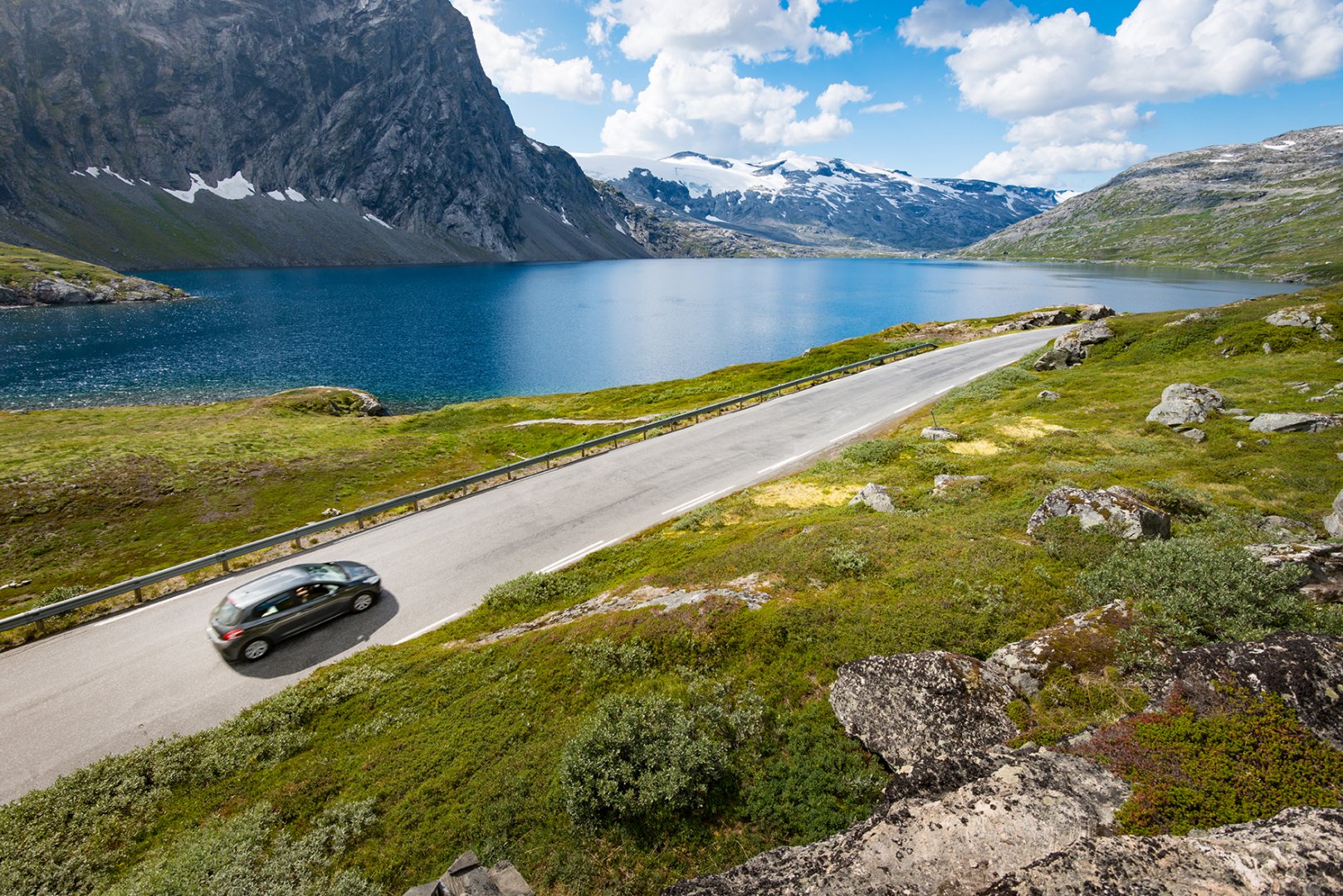 Are there enough charging stations abroad?
If you are travelling through Belgium, the Netherlands, Luxembourg, France, Austria, Switzerland or Italy, you don't need to worry about running out of power. The network of fast charging stations and ordinary public charging stations is well developed in all of these countries.
In other European countries, it can be a little more difficult. England, for example, still has few charging stations, and Southern and Eastern Europe also lack a good infrastructure for quickly recharging your car while travelling.
Let us look at the situation by country.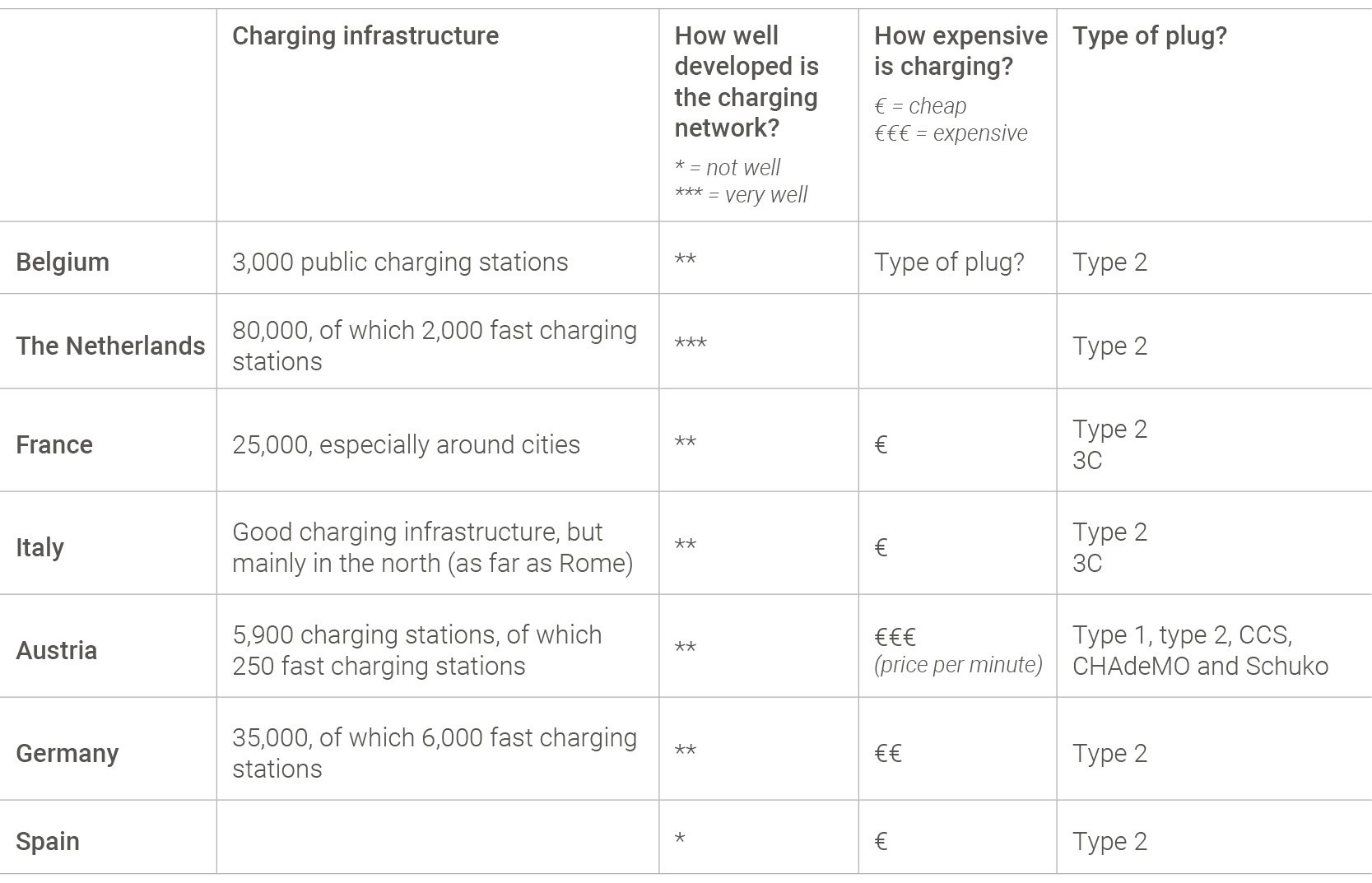 TIP: Find charging stations all over Europe easily with these handy apps:
Will we achieve our European target of one million charging points?
The number of charging points in the 27 EU countries and the United Kingdom combined has so far increased by an average of around 36,000 charging points per year. In 2014, there were around 34,000 charging points, and in 2020 there will be 250,000. However, that is not enough to meet the EU's target: by 2025, there should be as many as 1 million public charging points. Unfortunately, if the current trend continues, we will not make it. About 150,000 new points will be needed in the EU every year (or 3,000 per week) to meet the European Commission's projected targets. All countries must therefore step up their efforts!
Is charging abroad more expensive than here?
In the Benelux, France, Germany, Switzerland, Italy and most Scandinavian countries the prices for charging are relatively modest (between €0.20 and €0.30 per kWh).
However, in Austria and Sweden, it can easily cost a lot more to charge your car. When abroad, pay particular attention to charging stations that charge per minute instead of per kWh. This can make charging much more expensive.
How much charging time should I add to my travel time?
A car journey already takes a long time, so how about added charging time? Don't worry, your total travel time is not that different from that of a fuel-powered car. Of course, the number of charging stops depends on your car's range.
Do you have a range of 400 kilometres? If so, plan your first stop after about 300 kilometres. You will have been driving for almost three hours by then, so it will be time for a rest, food and toilet break. At a fast charge point, your car is 80% charged after 45 minutes, and you too can start the next 300 kilometres with new energy.
TIP: For longer trips, you can also charge overnight at reduced power. This is preferable to continuously fast-charging the battery.
How do I find (fast) charging stations abroad?
Long live modern technology! There are many free apps and websites available nowadays that make it very easy for you to plan your route, including charging stops. At abetterrouteplanner.com, for example, you can enter a few simple details, such as the brand of your electric car, your starting point and destination, and you will immediately see on the map all the charging points on your route.
In this Bebat article (link in dutch), you will find more information about charging points.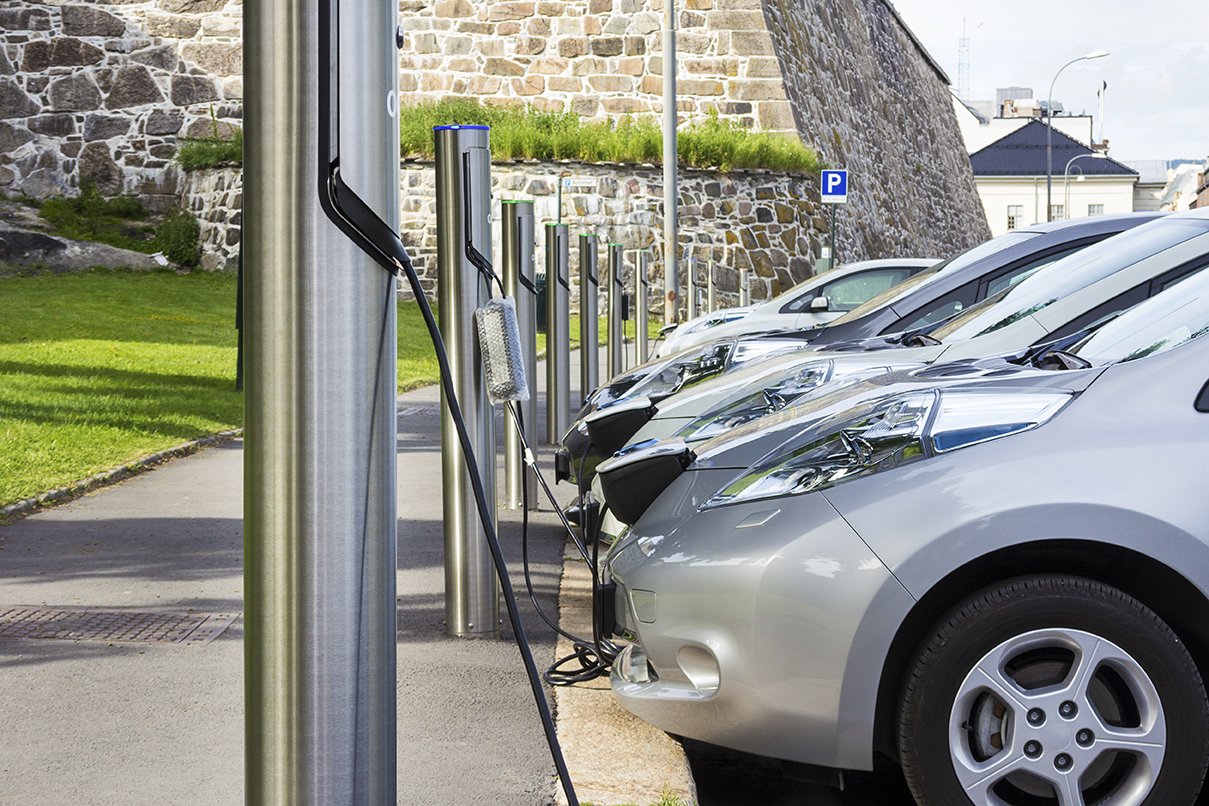 How do I drive as far as possible on a full battery?
If you have to drive a long way in an electric car, you want to get as many kilometres out of the battery as possible. There are some things you can do to drive economically and thus put less strain on your battery, making it last longer.
Use cruise control. At a constant speed, you consume less energy.

Avoid traffic congestion. Constantly starting, speeding up and stopping kills your battery power. So try to plan your route well in advance and avoid the rush hour.

Do not fully charge your electric car (100%), but stop at 80-90%. Do not drive until the battery is completely empty (up to 0%), but recharge at around 20%. This puts less pressure on the battery, which in turn prolongs its life.

Fast charging is convenient for travel, but if you do it too often your battery will suffer. So whenever possible, choose lower power charging (20 - 50 kWh), for example when planning a longer stop.

If you are travelling to a hot region, find a parking space in the shade or in a garage. After all, your battery dislikes extreme temperature.