How Bebat ensures that EV batteries are collected safely
In recent years, Bebat has received over 10,000 EV batteries through its subsidiary, Sortbat, with some of these whoppers weighing up to 300 kilos. How does Bebat ensure that these batteries are collected and transported safely? We asked Gerry Reynders, Supply Chain Manager at Bebat.
Over the last few years, the production of EV batteries has surged, resulting in increasing numbers of 'scrapped' EV batteries. These batteries no longer have sufficient capacity to be used as traction batteries. Most of them are nickel-metal hydride and lithium-ion and weigh as much as 300 kilos. To transport and store these batteries safely, Bebat has developed its own packaging that meets even the most stringent standards and regulations.
Expectations are that EV batteries will be improved and developed further and that batteries will be produced with new chemical compositions. Bebat is following this evolution closely to ensure a smooth and efficient process at all times.
Batteries that no longer meet the requirements of the automobile industry cannot simply be tossed in a landfill or incinerator. Instead, they are often repurposed and used for the temporary storage of solar energy.
Scrapped batteries also still contain valuable raw materials like cobalt, nickel, manganese, aluminium and lithium. These materials are recovered for use as new raw materials for the production of... batteries!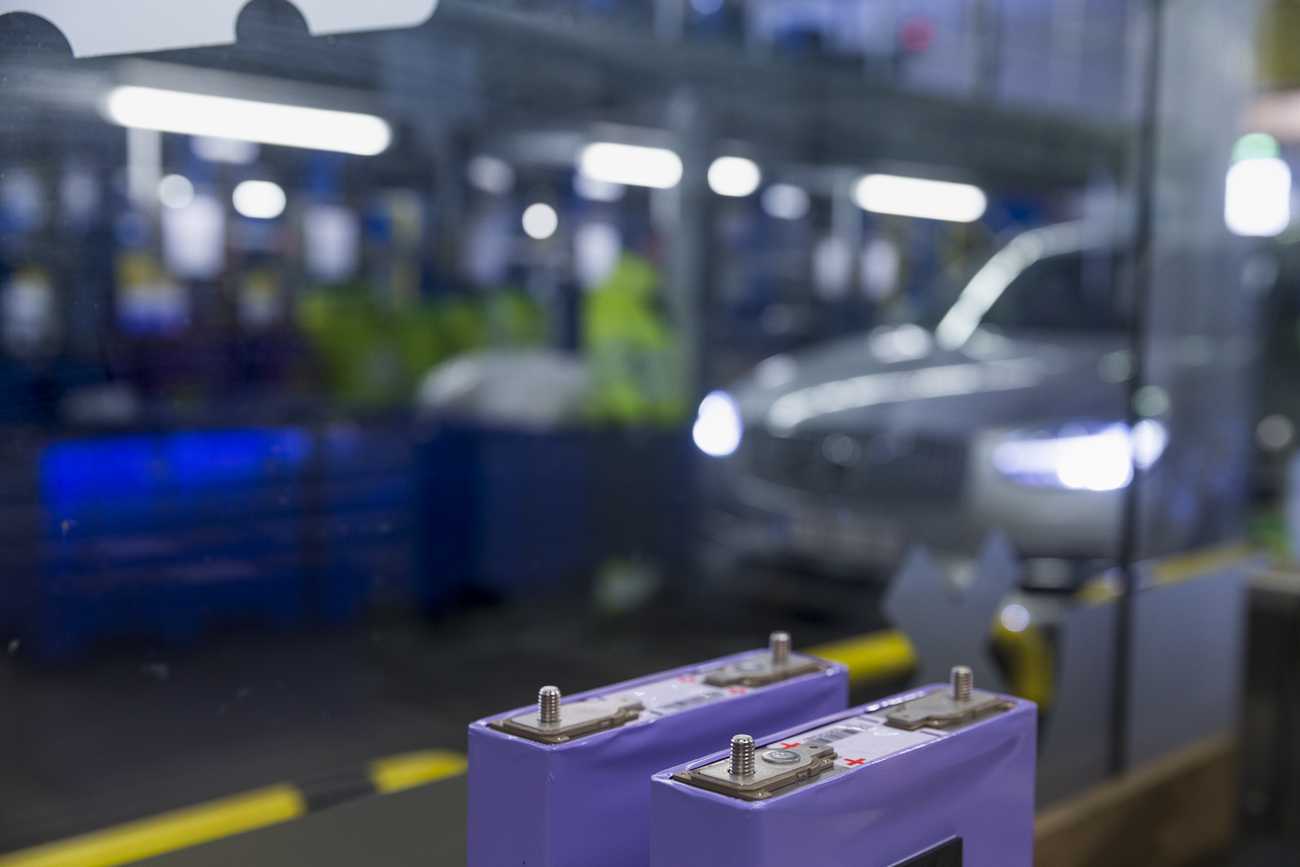 The aftercare phase of EV batteries starts at the end of their first life. This 'care' phase lives up to its name, as the collection, transport and dismantling of EV batteries requires the utmost care.
Is it always clear what type of battery it is?
Reynders responds, "The transporter needs to know the exact type of battery. Fortunately, the person disposing of the battery usually knows its chemical composition, either nickel-metal hydride or lithium-ion. Various types of technologies are currently used, but lithium-ion batteries appear to have become the battery of the future and those containing an NMC cathode are considered the most suitable for electric vehicles and home batteries.
The transport of lithium-ion batteries is subject to European ADR regulations (Accord européen relatif au transport international des marchandises Dangereuses par Route – the European Agreement Concerning the International Carriage of Dangerous Goods by Road). Specific ADR regulations apply, including rules on packaging and permitted transportation routes."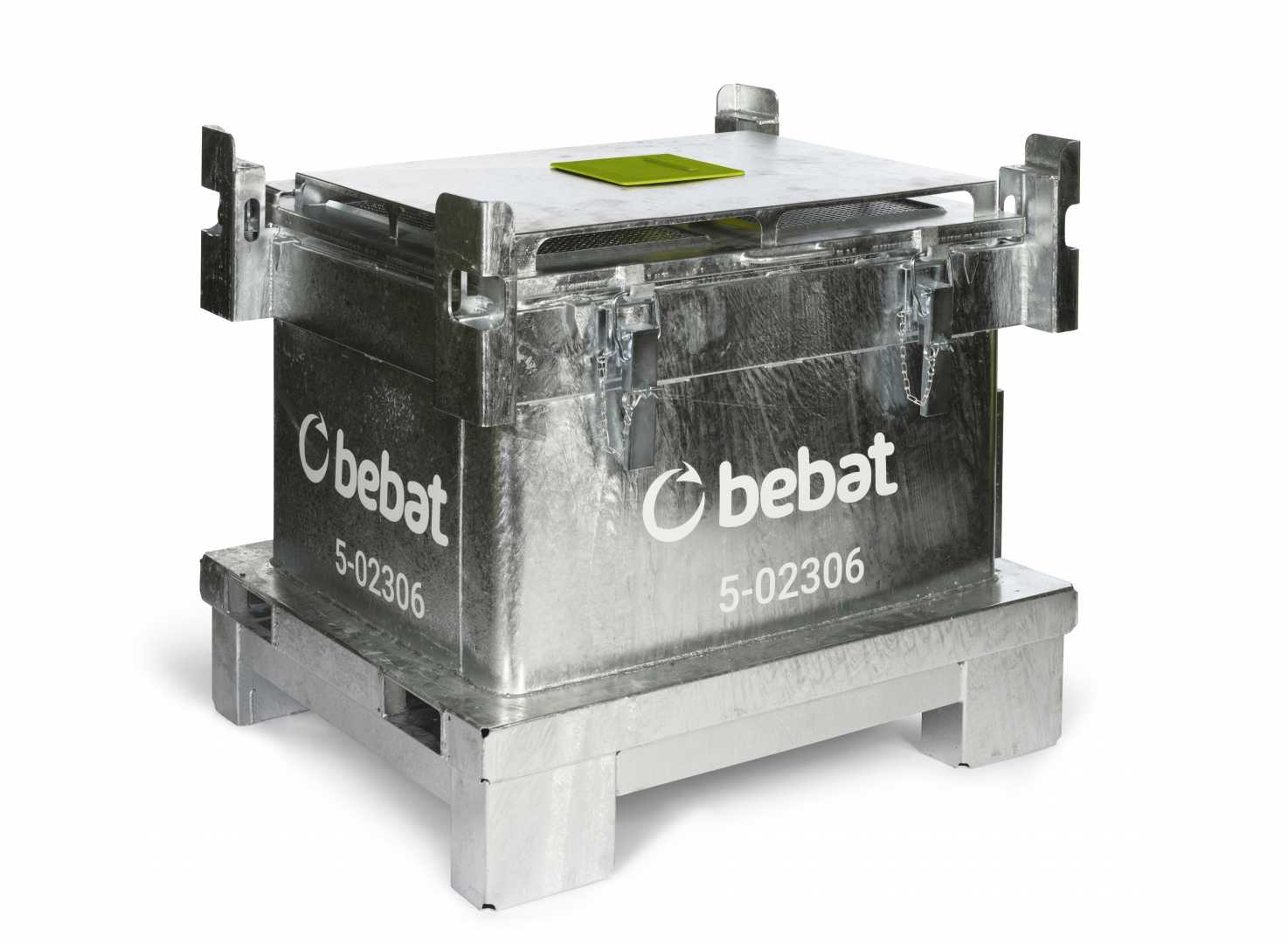 For example: ADR stipulates that "for packaging, a box should be used that contains sufficient non-conductive insulation material." To ensure this, we have developed a special type of ASP that is highly suitable for the storage and transport of Li-ion batteries, if relevant in combination with vermiculite (a mineral) or sand.  The transporter is jointly responsible for compliance with ADR regulations.
What is the battery's exact condition?
While it is usually quite easy to determine the type of battery, its condition can be much more difficult to assess. A battery pack consists of cells that are packed together. A few defective cells can mean that the entire battery no longer functions properly. At first glance, it is often not possible to determine exactly what the problem is – yet this is important to know. 
Reynders continues, We start by asking the person discarding the battery to determine its condition. This is done using a checklist and in some cases (such as with batteries from a vehicle involved in an accident), specific measurements are carried out. Damaged batteries are then classified as 'critical' or 'non-critical'. This is followed by a risk analysis. If necessary, our experts can go to the location to help with the assessment.
The second phase entails ensuring that the battery is prepared for transport in the right type of packaging and with the correct labels.
The transporters we work with have the necessary permits to transport batteries to our dismantling centre safely and securely.
The EV batteries we send to certified recycling companies are considered hazardous waste.
Aftercare service from A to Z
Safety during transport is also a priority after the battery has been dismantled. "The EV batteries we send to certified recycling companies are considered hazardous waste. This means that they must be collected by a registered, approved IHM waste collector and transported by an approved battery transporter. We cover all possible customer concerns by only working with subcontractors with the necessary expertise and offer aftercare service from A to Z. Customers can also opt for only those partial services they require. We always customise and adapt." 
Do you work with EV batteries on a professional basis? The safety, high-voltage and ADR experts at Bebat would be happy to answer all of your battery-related questions. Contact Bebat by email at emobility@bebat.be.