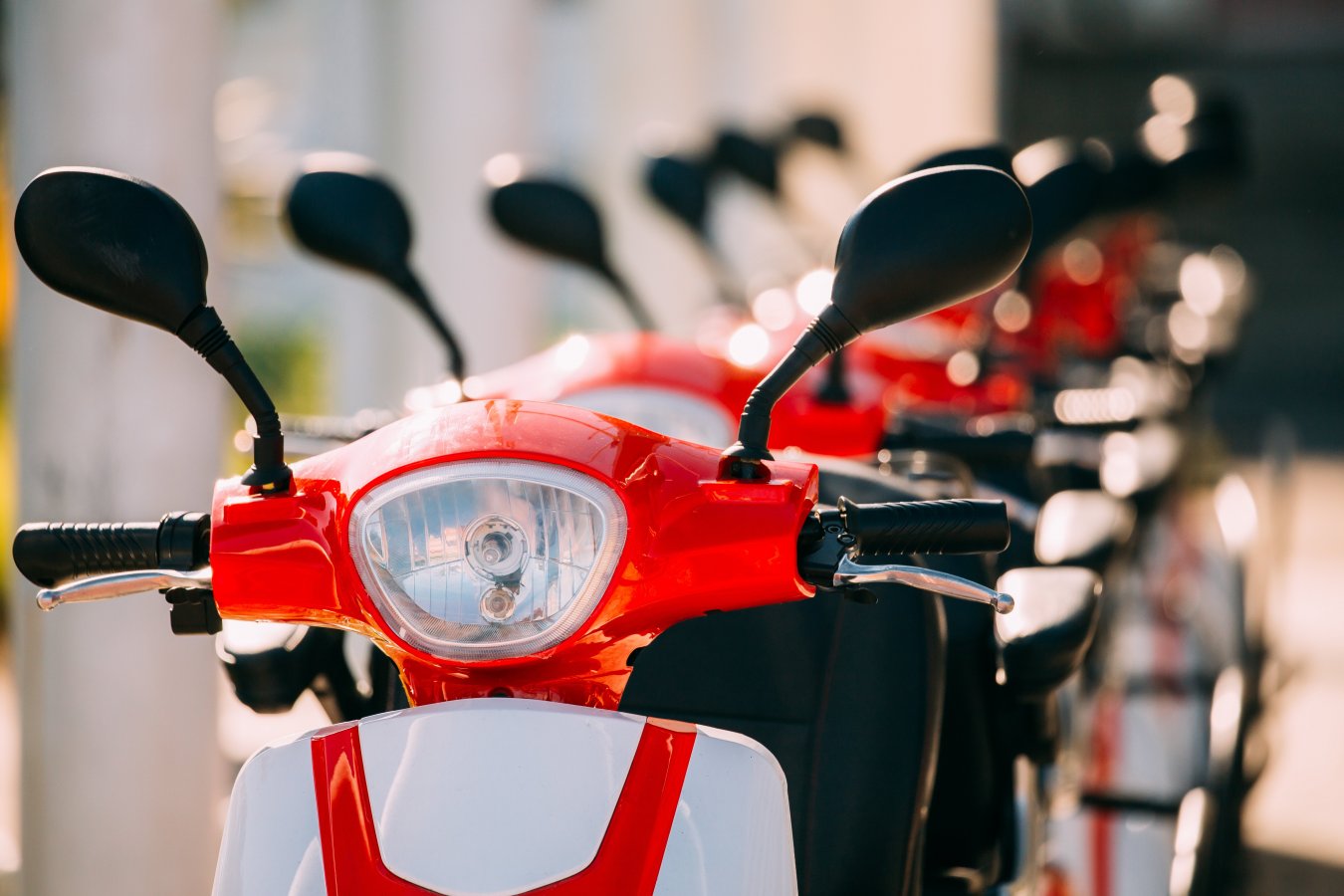 Electric scooters: Everything You Need to Know about the Battery
Mopeds and scooters can usually be heard coming from far away. But that no longer holds true for the latest generation of two-wheelers. The electrically powered version, the e-scooter, is on the rise. In this blog post, we tell you how to get the most out of your electric scooter's battery and how to prolong its life.
An e-scooter battery
The battery of an electric scooter is – in view of the numerous advantages of this design – a lithium-ion battery. This is a lightweight battery type that can still store a lot of energy and is easy to charge. It's highly efficient and has a long life expectancy – although this last point only applies to batteries that are looked after properly, of course.
As with the electric car, an e-scooter must be plugged in if you want to charge it. The big advantage, though, is that this can be done via a normal household socket, so you don't have to install a special charging station in your home, or find one near your place of work.
Depending on the model and brand, the theoretical average driving range varies from 40 to 80 kilometres after a full charge cycle. The range may be somewhat shorter if, for example, you have to drive uphill, or you're carrying a passenger.
Did you know that you're entitled to a zero emission premium in Flanders when you purchase an electric scooter? The premium for a class B electric scooter is up to 750 euros. You can find full details and conditions on this page.
How can you prolong your e-scooter's lifespan?
Don't wait until your battery is empty to recharge your e-scooter. Just arrived at work? Charge the battery. Just got home after work? Plug your electric scooter into the wall socket.
Will your scooter be standing idle for a while in the garage? Then make sure that the battery is properly charged.
Are you a sun worshipper or do you enjoy sub-zero temperatures? The same is not true of your electric scooter. Extreme temperatures, in either direction, are a no-go, so a sheltered spot or a free corner in the garage is vital.
Have your e-scooter checked once a year by a professional. Keeping the tyres at the right pressure and making sure the motor is working properly will keep your scooter in optimal condition, and this is sure to be good for your battery life.
Don't exceed the maximum weight you're allowed to transport. Any excess load will deplete the battery.
Always use the charger and adapter that are supplied with the battery.
After charging, always disconnect the battery from the charger and the mains.
Allow the battery to cool down sufficiently before you recharge it. Equally, you should avoid using the battery immediately after charging.
Water and electricity aren't a good match. Never clean your e-scooter with a high-pressure cleaner.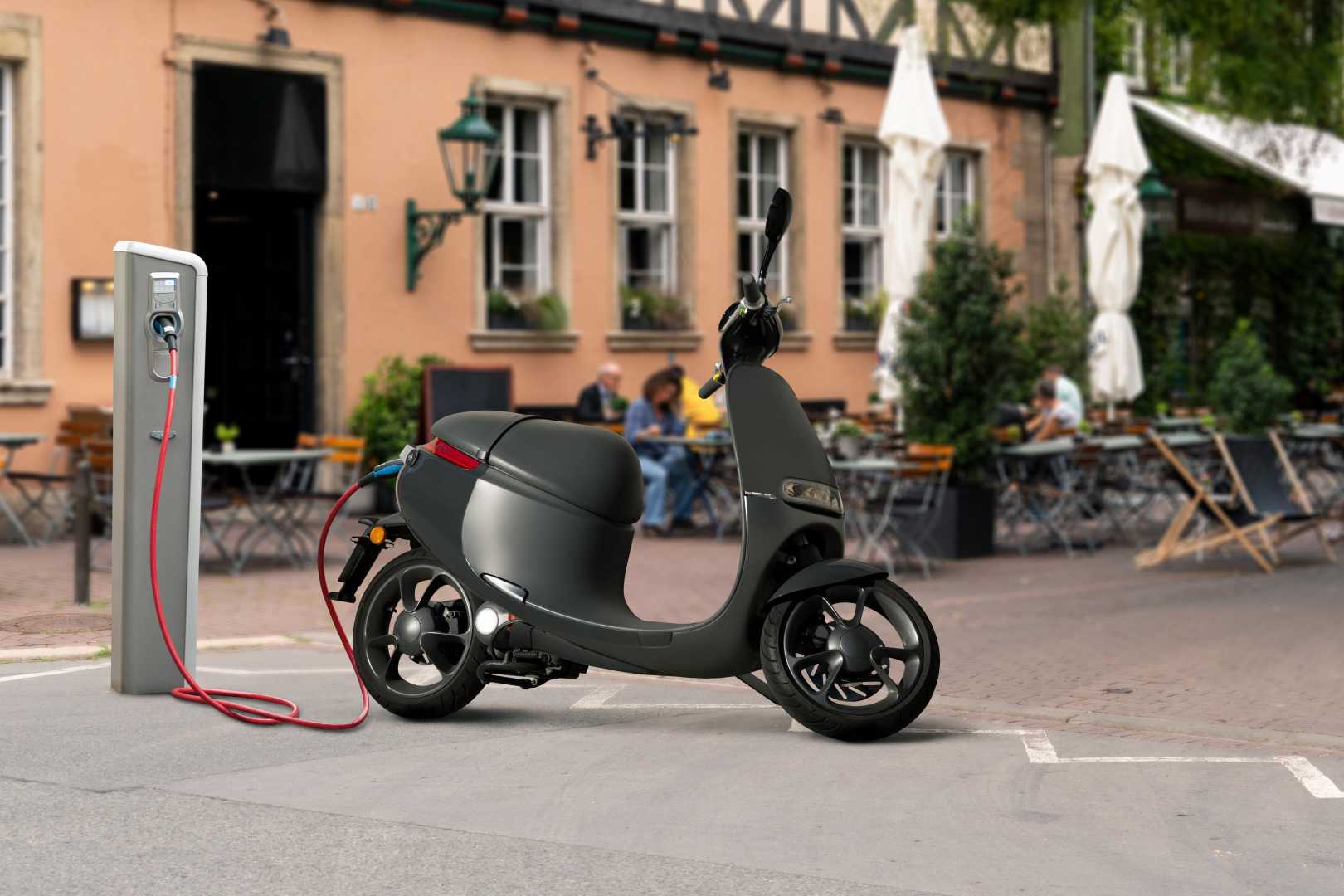 The battery of my e-scooter seems to need replacing. What should I do?
Has your e-scooter's capacity suddenly decreased? Then there's a good chance that there's a problem with your battery. Over time, chemical crystal formation may occur in the battery, making it harder to charge up, until it eventually stops working completely.
If you deal with this in time, replacing a few cells may do the trick. This means that you won't have to install a completely new battery. But if the battery has really given up the ghost, a total replacement is the only option. Note that this should always be done by a professional, who will have the necessary expertise and do the work in the safest conditions.
Has your e-scooter's capacity suddenly decreased? Then there's a good chance that there's a problem with your battery.
What happens to the discarded batteries?
As replacing an e-scooter battery is a job for professionals, you are not responsible for this as a consumer. The scooter dealer or repairer will arrange for Bebat to collect the batteries.
Do you bring to market e-scooters?
As a manufacturer or importer of battery-operated products (such as e-scooters) in Belgium, you have to fulfil a number of legal requirements for used batteries. It's not easy to keep a clear view of them all. If your company joins Bebat, we make sure that you meet all these requirements.