Smoke detectors: here's what you need to know about the batteries
Smoke detectors are now compulsory in all homes throughout the country. These smoke detectors are battery-powered. But what types are available? How many do you need to install and where should they be fitted? How do you know when the battery is empty? And how do you make sure that it is given a second life? Find out in this blog post!
Did you know that yet another 'hiding place' for batteries has been added to the list? Now that smoke detectors or fire detection systems are also compulsory in Flanders in all homes (this was already the case in the Wallonia; in Brussels, only rental properties have to be fitted with smoke detectors), there are even more batteries out there! And these batteries have to be recycled as well at the end of their first life – so that they can make a start on their second!
The second life of a battery begins at a Bebat collection point.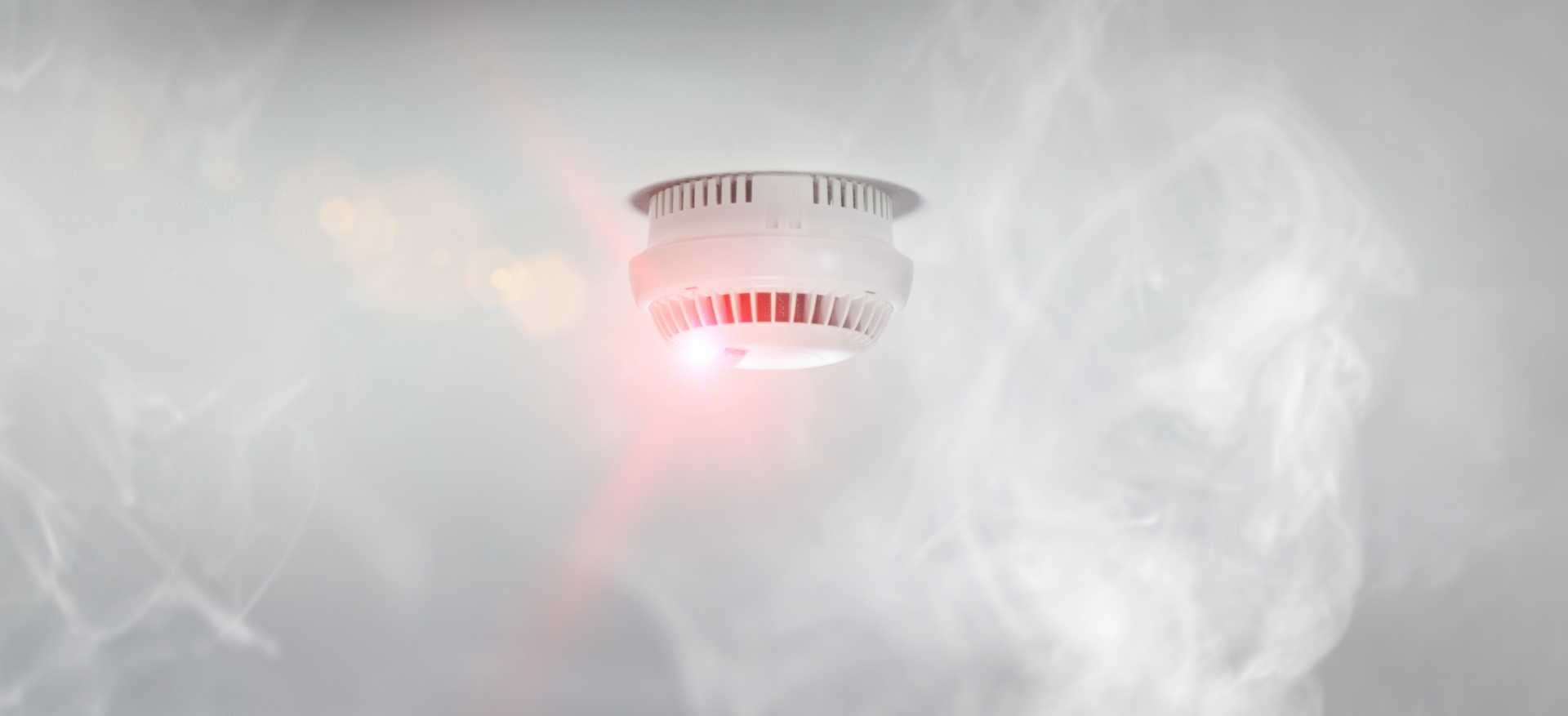 The risk of fire is nothing new. However, the number of house fires is on the rise throughout the country. Every year there are around 12,000 fires, resulting in 120 deaths. Smoke detectors are therefore real lifesavers, just like many other battery-powered devices that save lives.
Every year, there are around 12,000 fires, including 120 deaths. Smoke detectors are therefore real lifesavers.
How many smoke detectors – and where?
The number of smoke detectors you are required to install varies per region.
Flanders
All homes, including student rooms for example, are subject to the legal obligation. There must be at least one smoke detector on each floor. In boarding houses – where rooms are hired out, student accommodation for example – there must also be a smoke detector in every room. It is advisable to place smoke detectors in every room through which you have to pass on the way from the bedroom to outside, the shortest escape route.
Cellars and attics that can be accessed directly have to have at least one smoke detector. That also applies for cellars or attics with a technical installation, including in apartment buildings and boarding houses. If a home does not meet the criteria, it is classed as being 'non-compliant'. This can pose a problem for the landlord, who is required to apply for a certificate of compliance.
A clearly organised folder is available, containing all the useful data you need on this.
Wallonia
In Wallonia, the compulsory number of smoke detectors depends on the surface area.
Apartments smaller than 80 m² only need to have one smoke detector. Bigger apartments need two. Houses must have one smoke detector on each floor. If that floor is bigger than 80 m², you need to fit two smoke detectors. If you have four or more smoke detectors, these need to be connected to each other.
Where exactly do you have to fit smoke detectors in Wallonia? 
In principle, a smoke detector should be fitted in the first indoor space or room on the floor where there is not yet a smoke detector, i.e. in:
the hall or landing leading to bedrooms;
the entrance hall;
the room into which the top of the staircase leads;
the area next to the kitchen;
the room itself;
every other occupied room.
In most cases:
in small flats the smoke detector is fitted in the hall leading to the bedrooms;
in larger flats and one-storey homes, the smoke detector is fitted in the entrance hall or the living room;
in houses and apartments with multiple storeys, smoke detectors are fitted on the landing upstairs, in the entrance hall (near the occupied rooms) and if appropriate, in the landing leading to the attic rooms or in the attic room itself, to the right of the staircase leading here.
Brussels
In Brussels, smoke detectors are only compulsory in rented accommodation. The owner is responsible for purchasing and installing them. A smoke detector must be installed in every room from the bedroom door to the exit, either connected to the mains (in which case an emergency battery will suffice) or powered by a lithium battery with a minimum lifespan of five years.
Where do you have to fit smoke detectors in Brussels?
To sum up:
Compulsory: along the evacuation route in each room from the door of the bedroom to the exit.
In addition: in every bedroom if the doors are closed at night.
Ideally: in the living room for additional protection.
Tip: do not fit a smoke detector
next to an open window or a ventilation opening;
in the bathroom, the kitchen or any other room where there is a lot of smoke;
in furnace rooms or cold areas;
in the garage: exhaust fumes can set off the alarm here.
Smoke detectors come in all shapes and sizes. Some work independently, others are connected to a fire alarm system. Nowadays, most smoke detectors are battery-powered and they work optically: they react when smoke goes past their eye. They don't need to be connected to the mains, and they are also called autonomous smoke detectors.
What differences are there between smoke detectors? One of the main differences is the type of battery – and therefore also the lifespan of that battery. The cheapest detectors have a 9V battery that has to be replaced every year. More expensive devices have built-in lithium batteries that last 5 to 10 years, just as long as the smoke detector itself. The price of a smoke detector varies from EUR 3.99 to ten times this amount.
Please note: smoke detectors sold in Belgium must always comply with the Belgian standard NBN EN 14604 and have CE certification.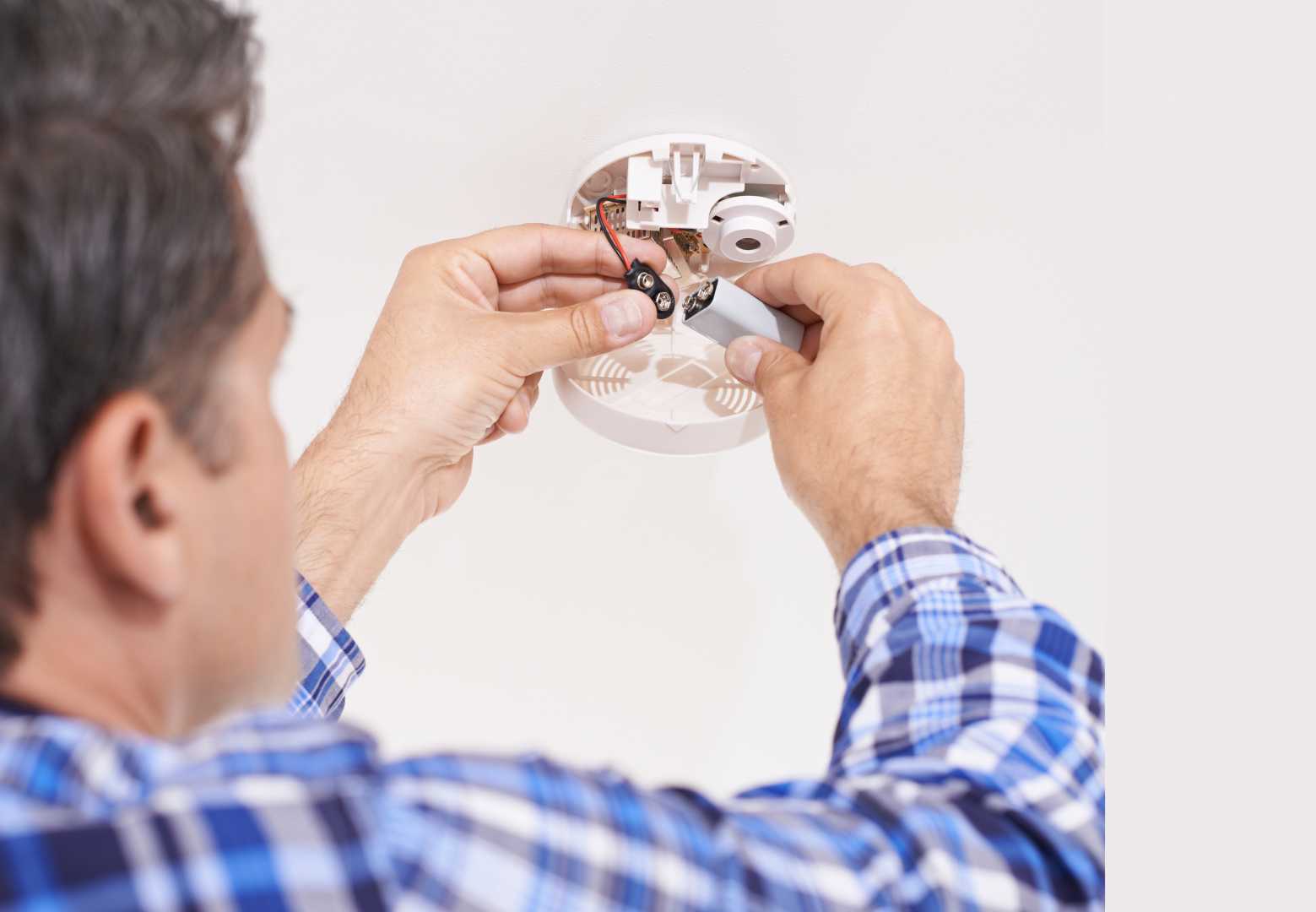 What type of batteries are used in smoke detectors?
The lifespan of a battery in a smoke detector varies from device to device. The lifespan is also affected by the ambient temperature, how often the device is tested and how often the alarm goes off. There are, however, a few rules of thumb to bear in mind:
Smoke detector with 9-volt battery: replace every year.
Smoke detector with AA batteries: replace every 2 to 3 years.
Smoke detector with a lithium battery (which can either look like a 9V battery or come as three 3V lithium button cells): between 5 and 10 years, see packaging.
Wireless, connectable fire alarms with 9V and AA batteries: replace 9V battery (for alarm function) +/- every year, replace AA batteries (for connection function) every 2 to 3 years.
Wireless connectable fire alarms with lithium battery: 10 years, see packaging.
What's the difference between an AA battery, a 9V battery and a lithium battery?
Sometimes the battery might be built in, which means that you will need to replace the entire device as soon as the battery runs out. These detectors are good options, because using them assures you that you're all set for 10 years, and that you don't have to remember to replace the batteries in good time. Please note: when the device starts to beep (every 40 to 60 seconds), this is a warning signal that the battery is empty. Replace the battery as soon as possible – or the entire device, if the battery is built in.
Be careful when replacing the battery prematurely: you need to pay extra attention, because it probably contains more power than a really flat battery.
How do you replace the batteries?
All smoke detectors come with an instruction manual, either in a small leaflet or on the packaging. These usually also explain how to remove and replace batteries. Open the device and carefully release the batteries. Before you start, take a brief look at a few things to consider when it comes to safely removing batteries, especially if they appear to be leaking. (Do not touch them with your bare hands.) And make sure you insert the right type of battery, noting the polarity (+ and -).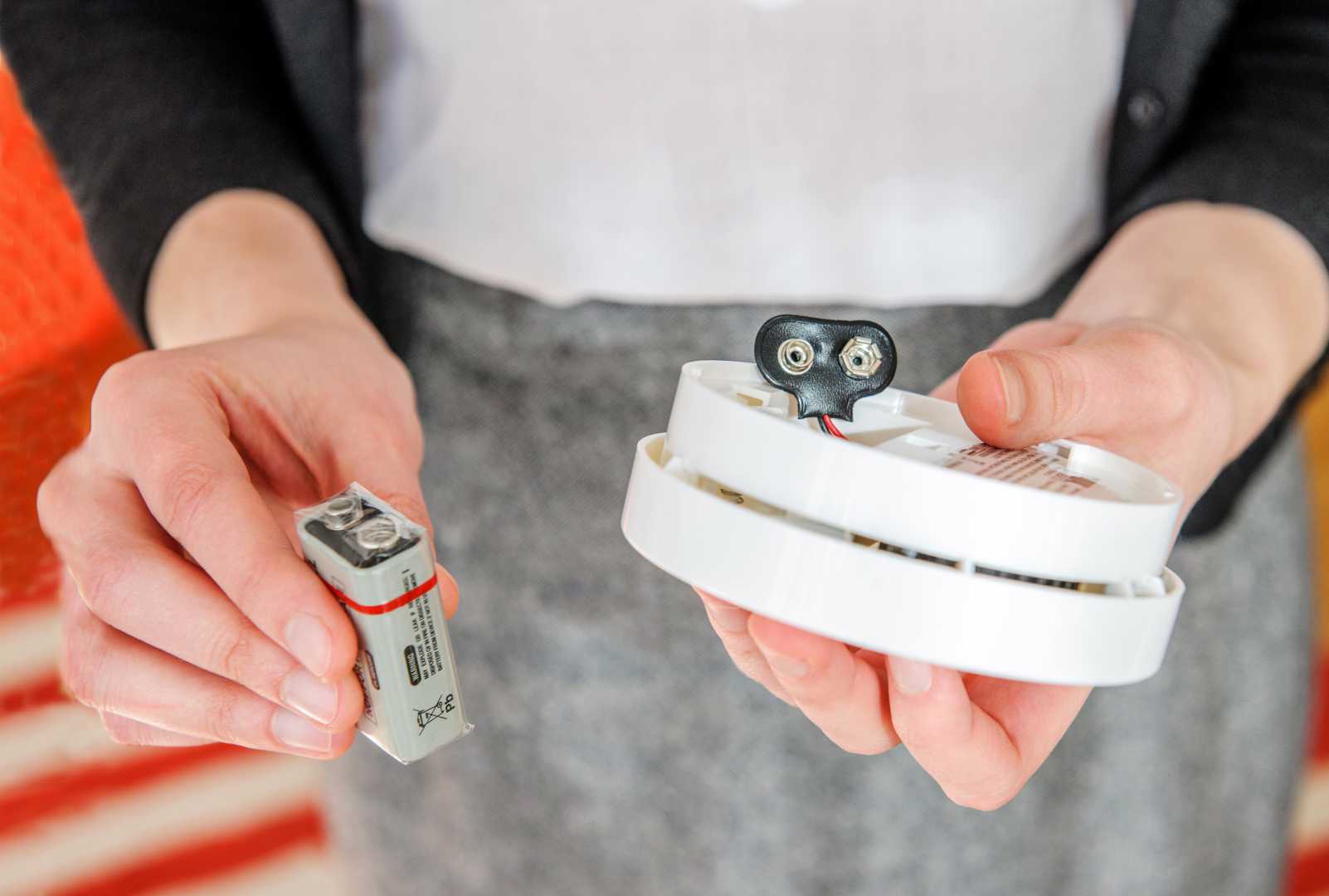 And then: take it to a Bebat collection point!
Removed the empty batteries? Kept them out of reach of children's hands and mouths?
Tip 1: With 9V batteries it is best to cover the poles with a piece of tape. This way, you can prevent it from short circuiting if a button cell battery is nearby.
Tip 2: If you replace the entire device, take it to a collection point for small electrical items.
Then it's time for the next important step! Take the batteries to a Bebat collection point. The life-saving batteries from smoke detectors will then soon be able to start a second life of their own. Thanks to you!