5 resolutions for a more sustainable new year
Around the start of a new year, almost everyone has a number of good resolutions: to do more sports, to lead a healthier lifestyle, to save money... (add to the list) in the new year. Can it also be more sustainable? Yes, of course. With these five tips you can give your 'green self' a pat on the back and our society a slightly better future. Because every little stone contributes to the edifice.dat je bijdraagt is er eentje.
Go on vacation closer to home
It can strike suddenly: the irresistible desire for a holiday. Away from the grind, PC screens and to-do lists. An ocean of leisure time. To simply enjoy life. Even in times when we need to be  more careful...
Bring more green into your life
Do you dream of swaying palm trees and rustling greenery? Instead of taking an airplane  (which has a major impact on the environment), you can bring them here. Plants are your best allies in your pursuit of better air quality, both indoors and outdoors.
Did you know that a human being breathes 20,000 times a day?
Plants not only look good, they are also good for you and your housemates. Some  even increase humidity (page in Dutch) while purifying the air (page in Dutch). There are also palms and plants with split or holed leaves (Monstera Deliciosa). They are guaranteed to bring you a jungle atmosphere!
Tip 2: 
Don't go on a shopping spree, because there are many plants you can adopt. Take a look at plant shelters (page in Dutch) or post a message on social media. You can exchange cuttings of living plants (Facebook: cuttings for sale, exchange or for giving away in Belgium) or look for a sustainable plant grower in your area. Because even in plant cultivation, there are 'green' growers and others. It's worthwhile finding out.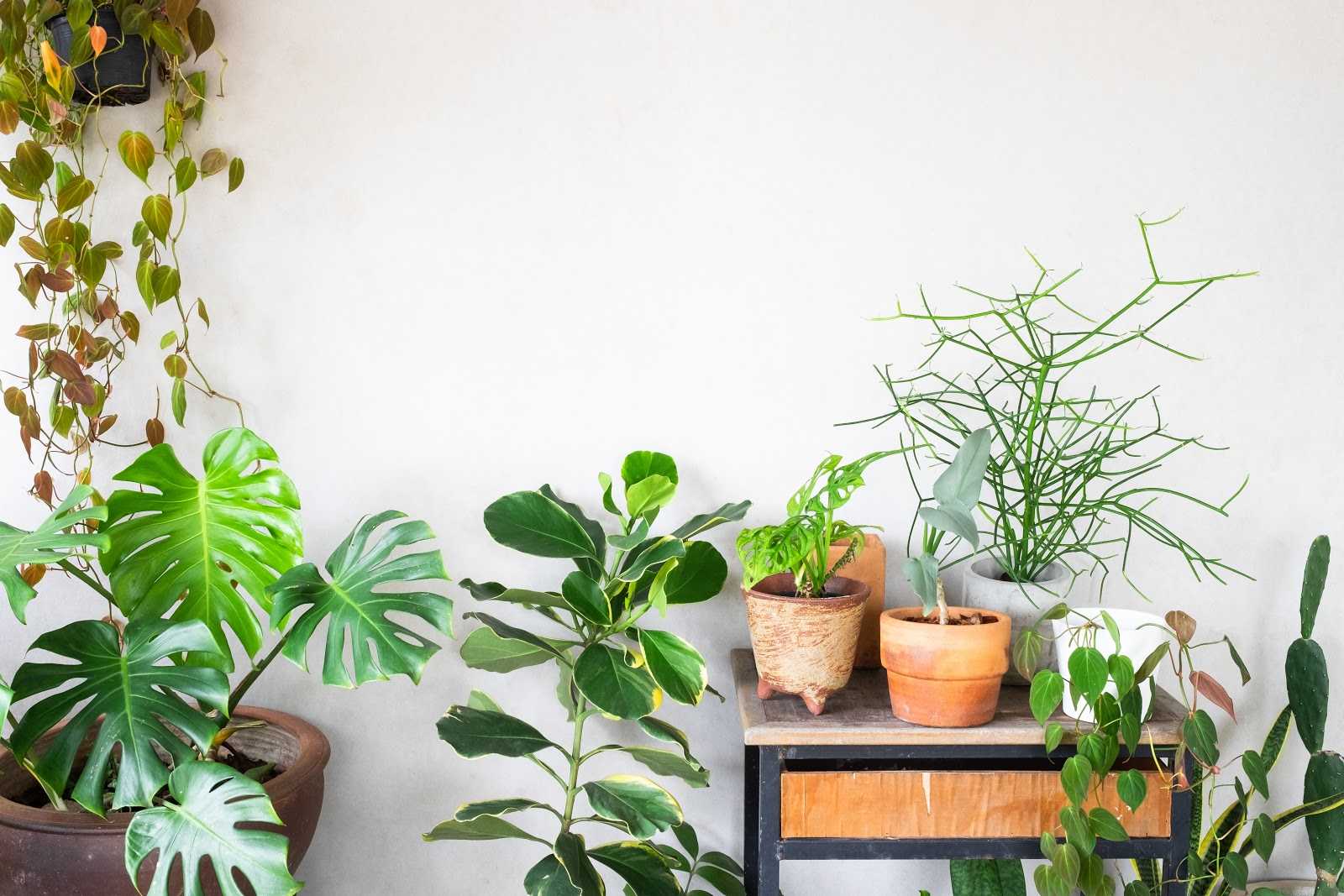 Does 'saving energy' sound like a chilly phrase? Then you are mishearing. When you improve the insulation of your home, you make it more comfy and cosy. And even with a lower energy bill, you can still keep yourself warm. Small adjustments sometimes have surprisingly significant effects. Especially if you make several of them.
Apply radiator foil with magnets behind the heater and don't let the calories escape.
Hunt down draughty cracks around windows, under doors, etc. If you go close with a candle and the flame starts dancing, you will know that it needs fixing. Install draught strips at the bottom of your doors, close all cracks on windows with insulation strips or foam, install a flap to close off the chimney of your fireplace, replace old sockets with airtight ones. Note: insulation is good, but make sure you also ventilate sufficiently.
Replace discarded light bulbs with LED bulbs. By now, these are also available in a dimmable version for extra atmosphere. PS: Take your discarded light bulbs to a Recupel collection point.
Cozy light on your terrace and in the garden? Choose solar-powered lamps. They charge during the day, and switch on as soon as it gets dark.
Invest in a rain barrel. The collected water is perfect for your plants, for cleaning, taking a foot bath, washing your hair, ...
Use a battery tester to see whether or not batteries are 'depleted'. Sometimes they can still perfectly service another device.
How about exchanging or borrowing?
Do you really have to rush to the shops for everything you require? There is no need. 'Being able to use something is more important than owning it,' fans of the sharing economy say. And to get something new, you don't necessarily have to take out your credit card.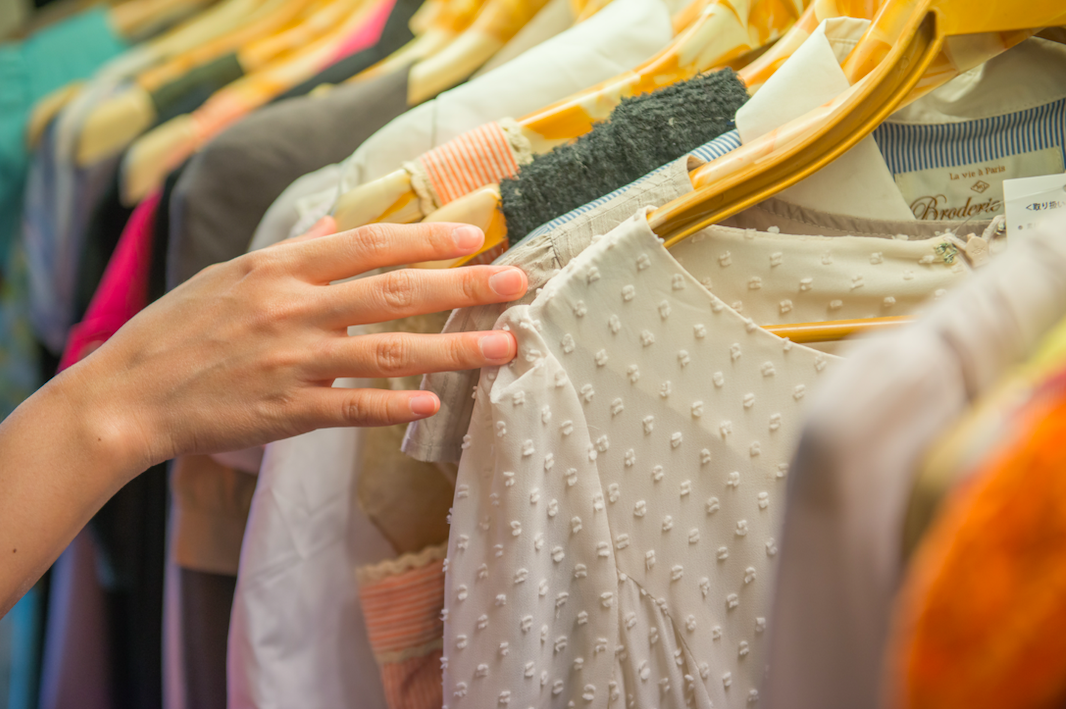 Have you heard of clothing libraries? Or of online rental platforms? 
These are two ways to dress very creatively and always differently, without paying through the nose. This is already possible for a number of items. The idea provides much inspiration. For your own clothing library? It also opens up exciting possibilities for children's clothes.
You can easily organise a clothes exchange among friends and acquaintances as, for example, Swishing does. And, of course, you can always browse the Kringwinkels (page in Dutch). 
A website not to be missed is www.bewustverbruiken.be. Besides lots of tips and tricks, you will find a detailed article about everything you can exchange, share and rent.
Take your batteries to a Bebat collection point!
What other little 'heroic acts' are there? Give a hand in a retirement and care home near you. Work an hour with Mooimakers (page in Dutch). Put more fruit and vegetables on your menu. Replace soft drinks from a can with fresh water from the tap. Sort your waste even better. Shop more often at stores in your neighbourhood...
And collect empty batteries and take them to a Bebat collection point near you.
On average, there are 31 used batteries in your home: four times more than you think. They are useless to you, but the valuable raw materials they contain can be recycled and reused. That way, they don't need to be reclaimed from nature.
The best thing about these good resolutions? You don't even have to wait until next year!
No idea where the nearest Bebat collection box is? There are more than 23,000 and you will find them here.